March 12, 2020- Kewaskum, WI- The East Central Conference Academic Bowl took place this week at Kewaskum High School. Out of eight schools, Kettle Moraine Lutheran, earned first place with a total of 1104 points, followed by Winneconne with 1,047 points, and Plymouth finished with 1,020 points.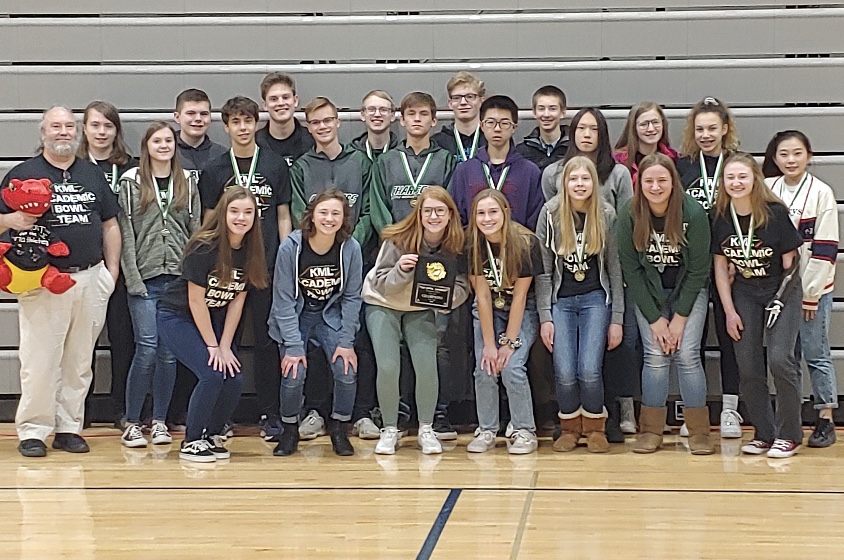 Contestants took a 60 point multiple-choice test in their respective categories (English, Math, Science, and Social Studies) and then participated in a team oral round conducted in front of teammates, parents, and faculty.
KML student Eric Kolander earned a bronze medal.
KML students Abigail Kesting, Bowen Ma, and Ethan Heder earned silver medals.
KML students Ryan Wirkkula, Halie Markovic, Emilia Lechmaier, Amelia Neuwirth, Kate Ketelhohn, Megan Moeller, Max Banner, Nathaniel Kraus, and Joyce Chen each earned a gold medal.
Each school had a great showing and will vie for first place, next year, at Plymouth.
Photo Courtesy Lisa Heder and Eileen Wendt.