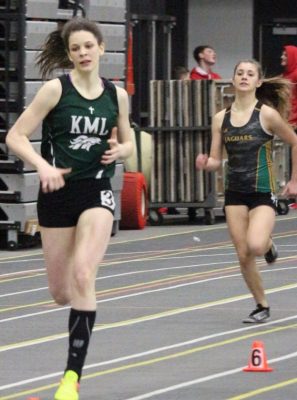 April 6, 2017 – Jackson, WI – Kettle Moraine Lutheran opened its outdoor track season with a home meet on Thursday, and both the boys and girls performed well.
The Chargers swept the shot put events, with Bram Miller topping the boys field and Brook Kary finishing first for the girls.
The KML girls dominated the distance events; Ariana Miller won the 400 meters, Katie Miller the 800, Naomi Gahan topped 1600, and Abby Miller took the 3200.
On the boys' side, Ethan Aisbet won the 100 meters, and Tanner Stuck came first in the 800.
Overall, the girls team finished just one point behind first place Menomonee Falls, but had to settle for second.
The boys team also posted an excellent performance, placing third.
Next on the KML schedule is the Winneconne Quad, which will take place April 11. For full results from Thursday's meet click here.