Kettle Moraine Lutheran High School celebrates Homecoming week | By Amelia Neuwirth
September 30, 2019 – Jackson, WI – Homecoming Week began today, Monday, Sept. 30, at Kettle Moraine Lutheran High School. It was Pajama Day for students and the day ended with a riveting match of dodge ball.
Come back tomorrow to see each class proudly display their colors in a few wacky ways and then battle it out in a Powderpuff Football match up.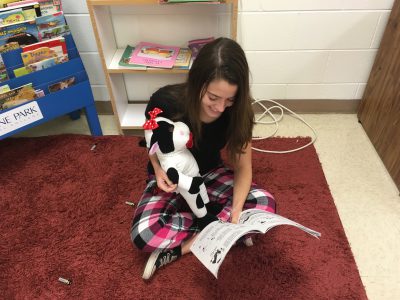 Senior Eileen Wendt reads to a stuffed toy cow in Spanish class.
As Homecoming week comes to a close, students will cheer on the Chargers as the team hosts Plymouth at 7 p.m. Friday night.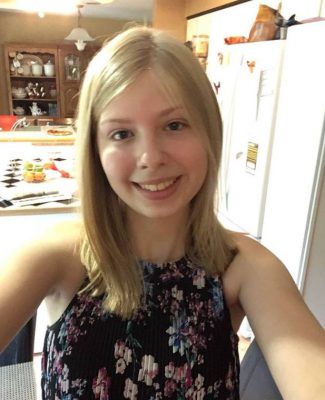 About the author: Amelia Neuwirth is a senior at Kettle Moraine Lutheran High School in Jackson. As a student reporter Neuwirth has had articles published including a piece on how KML is prepping for Homecoming.
After high school Neuwirth will be pursuing a degree in neuroscience; she has already been accepted to Wisconsin Lutheran College in Milwaukee.  
"No matter what career field a student chooses, they will always have to know how to write."
If you are a student in Washington County interested in having your school stories published please contact [email protected]