Kettle Moraine Lutheran scores 8th consecutive victory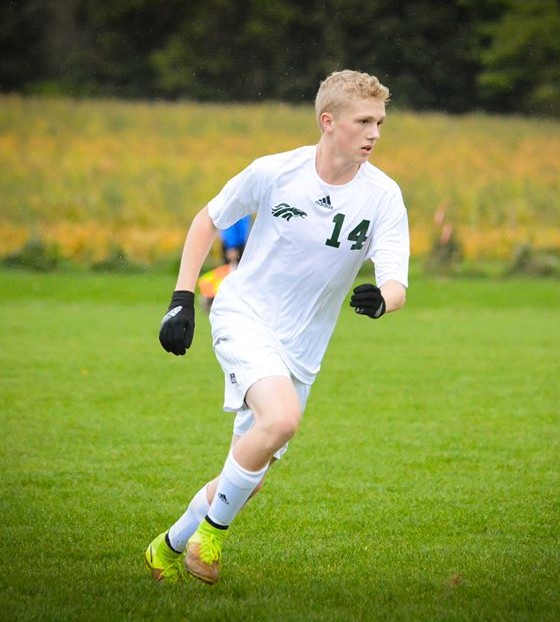 The Kettle Moraine Lutheran boys soccer team notched its eighth consecutive conference win with a 2-1 victory over Waupun.
KML jumped on the Warriors early, getting a goal from freshman Ethan Duba just 10 minutes into the match.
The Chargers had the majority of the chances early on, but struggled to add to their lead. KML made several halftime adjustments, including moving goalkeeper Joey Behm out into the field.
Two minutes later, Behm hustled down field and sent a powerful shot into the back of the net.
Waupun's Tyler Weise pulled a goal back midway through the second half and sparked a rally from the visiting team.
The Warriors continued pressuring KML for the remainder of the match, creating several quality opportunities.
But the Chargers' defense held off the attacks, and escaped with a one goal victory.
The Chargers face Illinois Lutheran High School on Friday, while Waupun travels to Racine Horlick for a tournament on Saturday.
Photo is of Ethan Duba, courtesy of Diane Behm