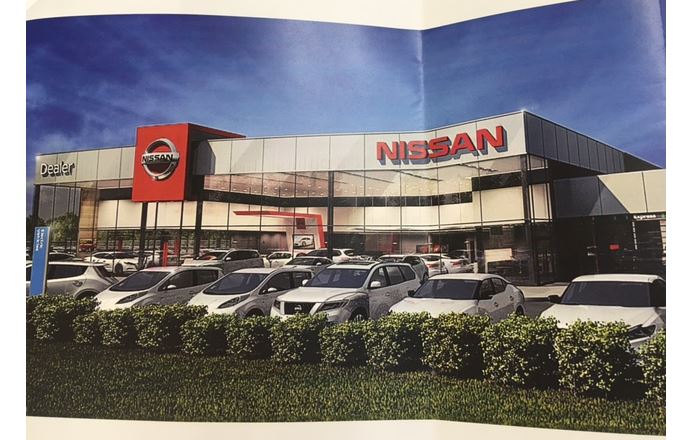 Russ Darrow is planning on building a new Nissan dealership on W. Washington Street just to the east of Valley Avenue.
Three parcels to the south of W. Washington Street will be combined as Darrow plans to build a 24,449-square-foot dealership.
According to Jim Reinke with the West Bend Department of Development "this is phase 1 of the process."
The Plan Commission meets at 6 p.m. on Tuesday, Oct. 4. Other items on the agenda include the Certified Survey Map for the Pizza Ranch proposal on W. Washington Street and a public hearing for the consideration of a proposed zoning code text amendment to modify the minimum building setback from the right-of-way of all streets to 25 feet in the M-2 Heavy Industrial District.
The proposal for Russ Darrow is below.
Certified Survey Map & Site Plan for Russ Darrow Nissan
1. CSM-16-013, combine 3 lots located southeast of Valley Avenue, and W. Washington Street.
2. SP-16-020, site plan for a 24,449 SF car dealership located southeast of Valley Avenue, and W. Washington Street.
Applicant: Mike Darrow
Russ Darrow Group
W133 N8569 Executive Parkway
Menomonee Falls, WI 53051
Agent: Chad Kemnitz
Professional Consultants, Inc.
300 Cottonwood Avenue