Kettle Moraine Symphony Orchestra to perform concerts in renovated Historic Downtown West Bend Theatre
Dec. 22, 2017 – West Bend, WI – The Kettle Moraine Symphony Orchestra (KMSO) and Historic West Bend Theatre Inc (HWBT) have implemented a memorandum of understanding to perform selected KMSO concerts in the renovated historical downtown theatre.
"The acoustics in the theatre have always been exceptional, and they will get even better with the restoration," said Mike Phillips, KMSO president.
"West Bend has been home to the symphony for nearly 50 years, so it's great to have them as our first organization to sign on," said Nic Novaczyk, HWBT president. "Patrons will be able to enjoy the rich sounds of these musicians while taking in the beauty of the restored theatre."
The full orchestra will continue to play in other venues, but will shift some smaller chamber concerts to the Main Street historic venue.
"We are in discussions with several community organizations to host future events," said Novaczyk "Our theatre will be a multi-purpose facility with a full schedule of various performances, social events and meetings."
The orchestra currently performs four local concerts per year at Our Savior's Lutheran Church, Holy Hill and the Silver Lining Arts Center. The next upcoming concert will be "A New American Frontier" at the Silver Lining Arts Center on March 4, 2018.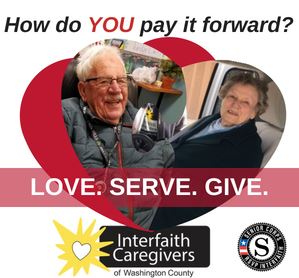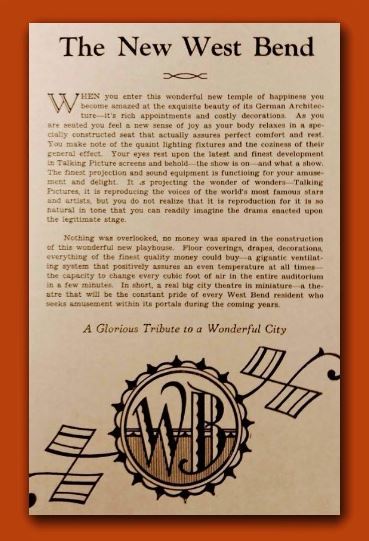 The art deco West Bend Theatre was built in 1929. The theatre featured "talkies" as well as silent films and vaudville acts.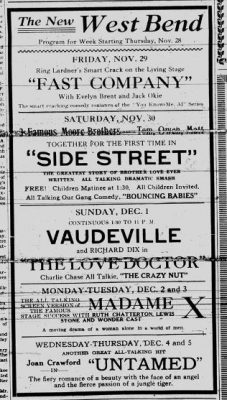 It then thrived as a community centerpiece and became known as the downtown "West Bend Cinema" until it closed its doors in 2006.
Matt Prescott purchased the venue in 2012, selling it back to the not for profit Historical West Bend Theatre board in July of 2017.
The theatre organization is in the process of assessing community needs and designing a restoration project to meet those needs. Construction is projected to start in late 2018.
Clippings courtesy Terry Becker