Washington County, WI – All are welcome to join the Kettle Moraine Lutheran High School (KML) students, faculty, and staff as they recognize and honor our country's military during our annual Veterans Day Observance program on Thursday, November 3, 2022.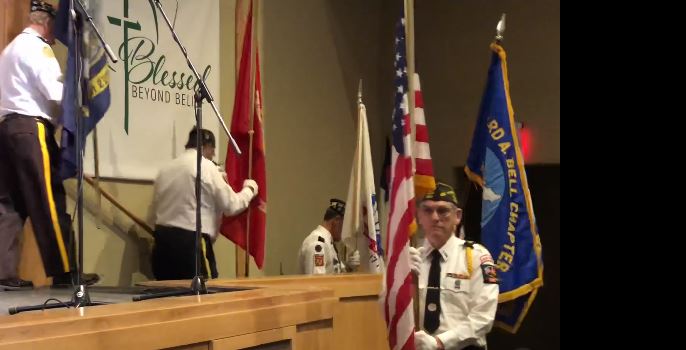 The program begins at 9:20 a.m. in the KML Performing Arts Center, 3399 Division Road, Jackson, WI. The PAC doors open at 9 a.m.
Click HERE to SUBSCRIBE to FREE local news at
In addition to centering on God's Word, the Veterans Day Observance program this year will have a special focus on the story of Staff Sergeant Henry F. Gumm.
If you are unable to attend in person, the program will be live streamed at kmlhs.org/stream beginning at 9:20 a.m. on November 3.
The Kettle Moraine Lutheran Veterans Day service will also be broadcast on radio station WTKM, 104.9 FM, at 9:30 a.m. on Veterans Day, Thursday, November 11, 2022.