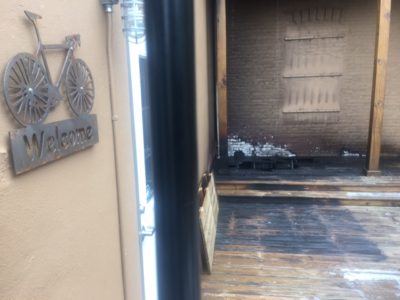 Feb. 27, 2017 – West Bend, WI – Kevin Schultz, owner of Mountain Outfitters, would like to extend a huge note of thanks to the West Bend Police Department and West Bend Firefighters for their quick work on a late-nigh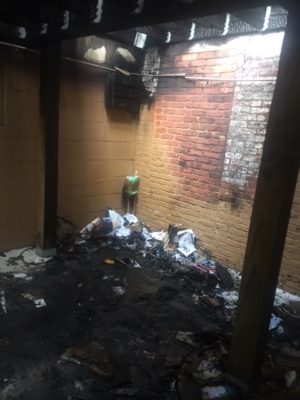 t fire that cause several thousand dollars worth of damage.
Schultz had wrapped up running an indoor marathon on Sunday when he received the call around 11:14 p.m. that there was a fire behind his building, 109 S. Main Street.
Firefighters were on scene for several hours. Chief Gerald Kudek said there were visible flames coming up from the deck when firefighters arrived. Heavy smoke was also visible. Two apartments above the bicycle store were evacuated.
A trailer full of cardboard was pulled out from underneath a wooden deck at the back of the building.
"The tough thing was getting access to the fire at the back of the building," said Kudek.
Firefighters used an axe to break through the front door on Main Street. Another crew accessed the building from the back end via the driveway just north of Collins Deck Bar.
Fire crews left the scene just after 1 a.m.
Nobody was injured. The cause of the fire remains under investigation.