February 9, 2021 – Kewaskum, WI – The Wisconsin Department of Justice (DOJ) Division of Criminal Investigation (DCI) continues to investigate the officer involved death in Kewaskum, Wis. that occurred on Wednesday, February 3, 2021.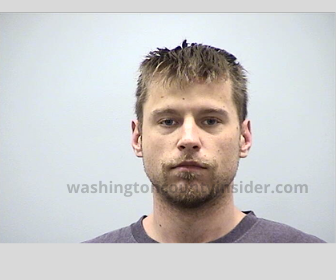 Local law enforcement were called to Forest View Road in the Town of Kewaskum following a 911 phone call from a resident reporting a subject that forced his way into the residence demanding the keys to a vehicle.
At the scene, the first arriving deputies encountered an armed suspect on Forest View Road.  Washington County Sheriff's Deputy Lee Goodman and the suspect – Nicholas S. Pingel, 30, of West Bend – exchanged gunfire and the suspect was struck with a law enforcement round.
A perimeter was established and a drone located a subject matching the suspect's description a short distance north of the deputy(s) initial encounter. Officers approached and located the suspect deceased from an apparent gunshot wound. A firearm was also located near the decedent.
An autopsy confirmed that Mr. Pingel died as the result of the law enforcement round.
Washington County Sheriff's Deputy Goodman has been placed on administrative leave as a standard protocol pending the outcome of the independent investigation. He is a nine-year veteran of Washington County law enforcement.
DCI is leading this investigation and are assisted by Wisconsin State Patrol, Wisconsin State Crime Laboratory, and the DOJ Office of Crime Victim Services. All involved law enforcement are fully cooperating with DCI during this investigation. The Washington County Sheriff's Office continues the investigation into the other deaths associated with this event. More details are available here.
DCI is continuing to review evidence and determine the facts of this incident and will turn over investigative reports to the Washington County District Attorney when the investigation concludes.
The investigation is ongoing and no further information is currently available.
According to Wisconsin Circuit Court, Pingel had complaints dating to Sept. 8, 2010 when at 19 years old he was fined $303 for an underage alcohol violation.
On July 31, 2012 he was fined $200 for possession of drug paraphernalia and then in 2014 he faced multiple felony charges including three counts of burglary and another count of bail jumping.
The criminal complaint said Pingel was accused by his neighbor of allegedly breaking into his apartment and stealing alcohol, money, prescription medications and a gaming system.  (Washington County Case Number 2014CF000089 State of Wisconsin vs. Nicholas S Pingel)
On that case, his probation was revoked 8/24/16. Sentenced to prison 9/26/16 for 3 years then extended supervision 3 years.
The Washington County Sheriff's office confirmed Nicholas Scott Pingel is the lone suspect involved in the crime spree immediately leading up to the officer-involved shooting that ended the threat to the community that day.
Detectives from the Washington County Sheriff's Office and the West Bend Police Department, have been diligently working to establish the suspect's pattern of behavior and whereabouts for the week leading up to the tragic sequence of events on Forest View Rd.
The Washington County Sheriff's Office is releasing the following information concerning that aspect of the investigation.
Nicholas S. Pingel has had multiple contacts with area law enforcement agencies; contacts with the Washington County Sheriff's Office date back to 2010 for a variety of minor investigations, civil forfeitures as well as misdemeanor and felony arrests.  From 2014 to 2016 Pingel was arrested for multiple burglaries and was ultimately sent to prison.  He has spent much of the past four years incarcerated in the state prison system.  He was released from prison on December 1, 2020, and was placed on extended supervision with the Wisconsin Department of Corrections.
At the time of his death, he had one pending misdemeanor criminal case in Washington County for battery and disorderly conduct as a result of a bar fight that occurred on December 12 of last year in the City of West Bend.  He was released from the Washington County Jail on December 15 after the probation hold was lifted.
That was the last negative local law enforcement encounter with Pingel until the deadly force encounter.   His residence at the time of his death was 150 N Main Street #8 in the City of West Bend which is Department of Corrections owned housing.
Interviews with immediate family members and associates suggest he struggled with substantial mental health issues for at least the past decade and was completely disconnected from direct family members for the week preceding the incident.  His behavior became increasingly erratic and Pingel displayed signs of extreme paranoia in the weeks leading up to his murderous crime spree.  It's believed Pingel stopped taking his medication which helped him cope with his serious mental illness.
Investigators, through interviews with known associates, determined Pingel stayed at an acquaintances apartment in the central portion of the City of West Bend starting on Friday, January 29.  Due to his erratic, but non-threatening behavior, he was asked to leave the apartment the following day.  Evidence suggests he may have been covertly staying overnight in the common basement area of that apartment for the nights leading up to Wednesday morning.
Interviews also suggest that drug use could be a contributing factor to his erratic behavior as well. Preliminary toxicology tests showed the presence of marijuana.  Further, more comprehensive toxicology results are pending.
Through a neighborhood canvas of the northeastern quadrant of the City of West Bend, investigators obtained video footage of Pingel alone about ½ mile from the area the car was initially stolen on Marcia Avenue in the City of West Bend. Based upon this information, there is conclusive evidence he acted alone.
Washington County Sheriff Martin Schulteis released the following statement, "As a community and an agency, we continue to try and process the horrific events of last week that occurred at the hands of this man.  I understand the fear, pain, and anxiety that many in Washington County are experiencing surrounding these events.  Random violence is rare in Washington County, people have the right to feel safe within their homes, and these horrific crimes that terrorized so many called into question that very right.  The victims, their families, and this community deserve answers to better understand what could cause someone to act out in such a violent manner, this is why we are releasing the information today.  We can provide some clarity, unfortunately, a lot of questions remain unanswered.  We as an agency stand with and mourn alongside those affected by this horrific tragedy, we are doing our part to help the community begin to heal.  We are grateful for the outpouring of support for the victims and our agency from the people of Washington County. Finally, I ask that you join me in keeping those affected by the events of February 3 in your thoughts and prayers as we start the healing process."
This is a working story and more information will be added when details become available.