Kewaskum boys varsity wins third game in a row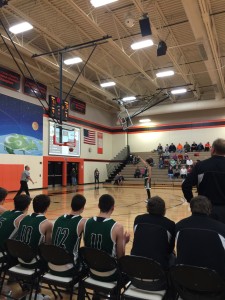 The Kewaskum boys varsity basketball team has won three games in a row. The Indians beat Cedar Grove Belgium this week, 75-71.
Kewaskum shot 11-20 from behind the 3-point arc. The Indians were led by Charlie Witek with 26 points and Brady Hanson with 24.
The Indians record is now 7-7 overall and 3-4 in conference.
The Indians host Plymouth on Friday Jan. 29 at Kewaskum High School at 7:15 p.m.
Photo is of Brady Hanson making a free throw with 10 seconds remaining after being intentionally fouled.
Courtesy Katie Gruber