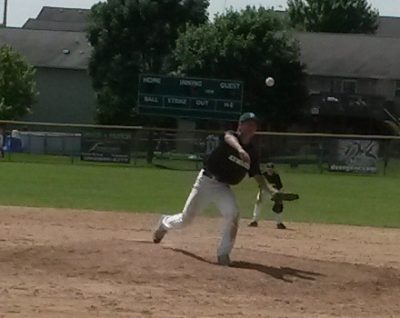 June 15, 2017 – Kewaskum, WI – The Kewaskum JV2 lost to Cedarburg on Wednesday 8 -3.
Highlight was the defensive efforts in the top of the 6th inning when Kewaskum pitcher Peyton Donath picked off a runner at first base and catcher Mason Pomeroy picked off a steal attempt at second base.
Next game for Kewaskum JV2 is at West Bend East on Monday, June 19 at 9:30 a.m.