KML teams prep for WIAA tournament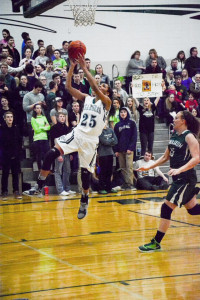 Kettle Moraine Lutheran High School girls basketball team has reason to be confident heading into the first round of playoffs.
The girls team received the No. 1 seed and will receive a bye for its first-round regional game. Currently on a 19 game winning streak, the Chargers haven't lost since their third game of the season against Green Bay Preble.
The girls will play the winner of No. 8 Brown Deer vs. No. 9 St. Francis. The Chargers are 19-3 this season and undefeated in conference.
The girls begin their road to state on Friday, Feb. 26 at KML at 7 p.m. Semifinals and finals will be March 10-12 at the Resch Center in Green Bay.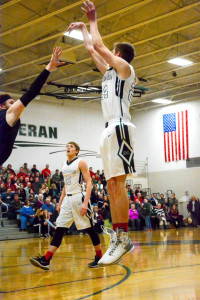 The boys team also received a high seed, No. 3 in their regional. With this position, the team is to play No. 14  St. Anthony, who is currently 2-20 on the season.
Though this game may not appear as a challenge, the games ahead tell a different story. Brown Deer, who won the state championship last year and has the one seed this year, will likely pose a threat later on in playoffs.


Last year, the Chargers played Brown Deer in a Regional Final game and lost 67-52. This year, the bracket is arranged for Kettle to face Brown Deer in the Sectional Semifinals. Overall, the boys team is 14-7 going into playoffs and finished third in conference.
Regional semifinals will take place on Saturday, March 5, at 7 p.m. at home. Boys State tournament will conclude at the Kohl Center in Madison March 17-19.
Photo credit to Diane Behm.