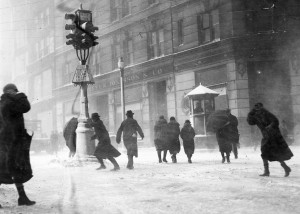 The National Weather Service is calling for a very large and intense low pressure system will track far enough south and east of Wisconsin today and tonight to keep the worst of the winter weather away from the area.
However, very strong northerly winds on the back side of the low will blow 25 to 30 mph with a few gusts approaching 45 mph over far southeast Wisconsin this afternoon and evening.
The National Weather Service has posted a wind advisory and winter weather advisory for portions of the far southeast.
If you're traveling toward Chicago, northern Indiana and Lower Michigan, you may want to reconsider and delay your plans.
Photo courtesy www.sfgate.com