Korean War veteran Don Richter set for Honor Flight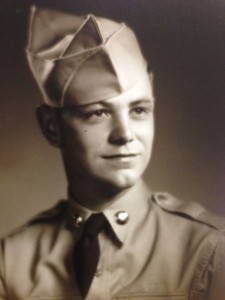 Don Richter, 83, of Cedar Ridge is one of 11 veterans from Washington County who will take part in the April 16 Stars and Stripes Honor Flight to Washington D.C.
It was January 1952, Richter had graduated Whitefish Bay High School and was 19 years old when he enlisted in the U.S. Army.
"I went to Camp Breckinridge in Kentucky for basic training and then to Fort Benning, Georgia," Richter. "I enlisted as a paratrooper but did not complete jump school."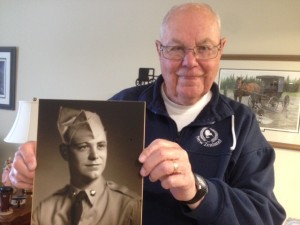 During training Richter completed the jump from the 30-foot tower and he advanced to the 200-foot tower.
"We mainly practiced our landing, but when I got to the plane I just thought why would you want to jump out of a perfectly good airplane," he said.
Shipped to Korea, Richter was a corporal in the infantry. "I stayed on the 38th parallel and they had me on the front lines," he said.
Involved in 150 patrols, Richter said he saw "plenty of action."
"We exchanged fire, but it was more like a harassment deal," he said.
"When the truce was signed in 1953 they sent me home and I went to Fort Hood, Texas," said Richter.
Discharged in January 1955 when he was 22 years old, Richter returned to the Milwaukee area where he went to work at Phoenix Garage Doors and thento the  Village of Fox Point where he served for 32 years with the Fox Point Fire Department.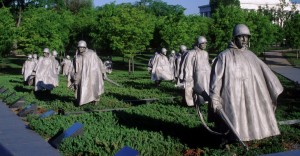 Rather soft spoken, Richter said he was eager to see the Korean Memorial. His guardian on the trip will be his son Michael.
Other veterans on the April 16 Honor Flight include Korean War veteran Wally Daggett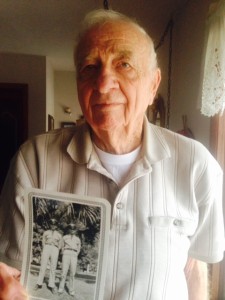 Donald Frohmader, a Korean War veteran from West Bend, will also be on the upcoming Honor Flight. Check out his story at WashingtonCountyInsider.com
Korean Memorial photo courtesy history.com