Korean War veteran Nick Habersetzer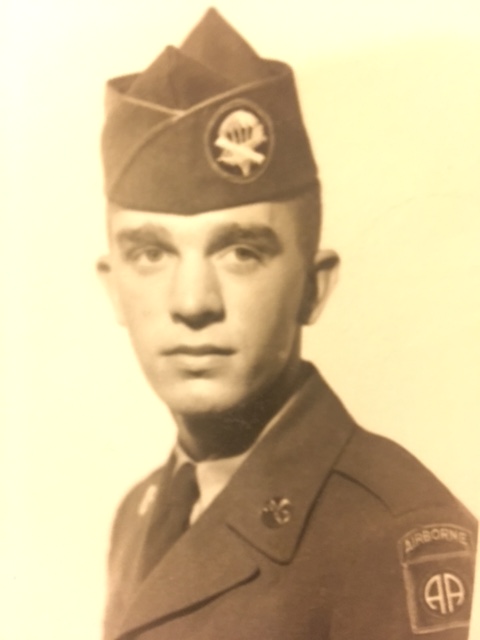 Nick Habersetzer of West Bend is one of the Korean War veterans on tour this week in South Korea.
Habersetzer was 18 and a half years old when he enlisted in service on Sept. 26, 1955. "I graduated West Bend High School in 1954 and got a job at the Gehl Company," said Habersetzer. "They gave me three years of service time."
For eight weeks Habersetzer went through basic training at Fort Carson, Colorado and then went to jump school at Fort Bragg for three weeks. "We jumped out of C-19s," he said. "My older brother went so I had to go and then my next brother also went. I was actually the scaredy cat of the three."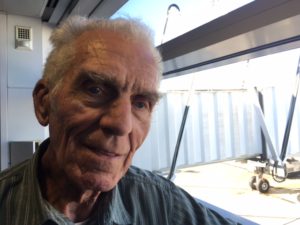 Habersetzer served shortly after the Korean War ended and was part of the Army's 82nd Airborne Division. "We went to Korea by ship and I was very sick," he said.
While in Korea, Habersetzer worked in the 120 MEDEVAC hospital just outside Incheon, Korea. Ranked a Spec-4 Army corporal, Habersetzer worked as a diet cook in the kitchen at the hospital until his discharge in 1958.
"I hitchhiked home from Fort Sheridan, Illinois and got to about this side of Chicago and got another ride," said Habersetzer. "Then a guy gave me a ride within a mile of my house. He bought me a beer in St. Anthony and then I walked to Kohlsville where my parents lived.
"I was carrying a duffel bag and didn't have much in it; only two sets of clothes because I had to leave the rest in Korea because of disease."
Habersetzer returned to the Gehl Company and worked in tool and die for 46 years. This is his first time back to Korea.