Leitheiser Car Co. adds service center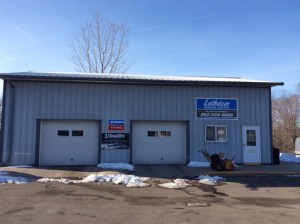 Leitheiser Car Company has added a service center. Bob Lane is the head mechanic. "He's been working in the area for about 25 years," said owner Tim Leitheiser.
This past year Leitheiser moved his auto detailer to the Ace Canvas building on Highway 33. The service center then set up shop in a two-bay facility behind the car dealership.
Leitheiser has been on Highway P for 25 years. "People were asking for a repair shop," said Leitheiser. "There's nothing on this end of town for mechanical work and I thought it was a good idea."

In October, Leitheiser made the investment in a couple of hoists, a compressor and new tools. "This is for anybody," he said about the service center. "We don't handle Porsche's or exotic vehicles but everything else Bob can turnaround in a day; we do oil, tires, transmission and full service. There's not much he can't do."