Washington County, WI – Louise was born and raised on a farm in the Town of Ashford—the second oldest of eleven siblings. Her family has a long tradition of farming—which, happily, continues with today's generation.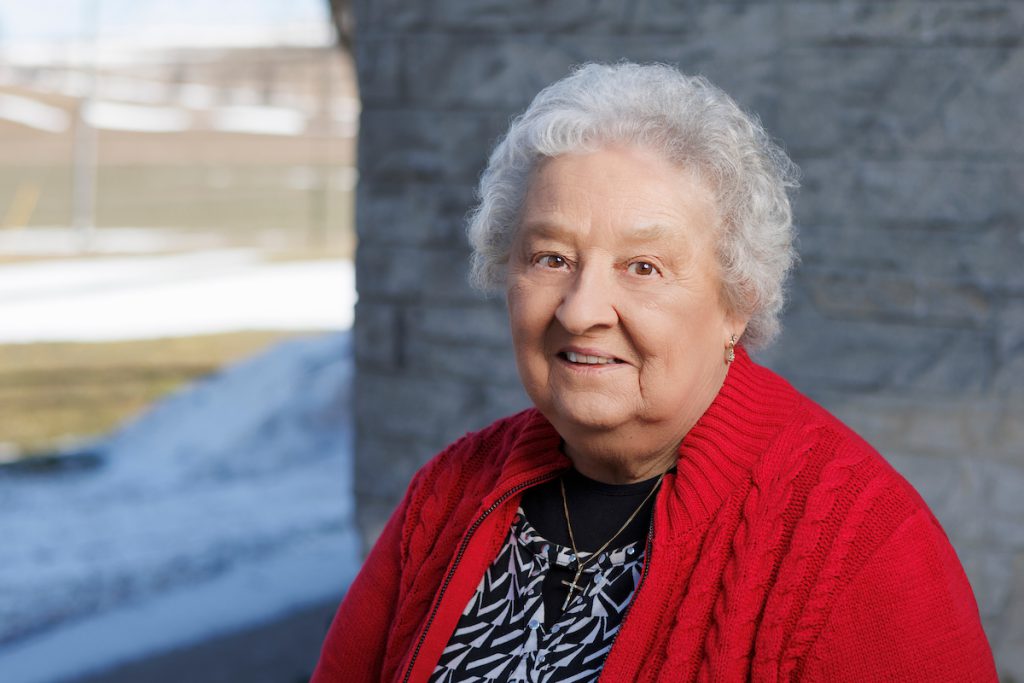 As one of the oldest on a large family farm, Louise worked long hours and had little time away from chores. As a young girl, Louise helped with milking about 30 cows. At threshing time, neighbors would help each other harvest crops, which meant the workers were served big meals involving a lot of cooking—the girls helped in the kitchen and served food. Louise learned to bake pies at age 11.
Click HERE to SUBSCRIBE to FREE local news at
She recalls when she was 14 years old, she and her 13-year-old sister were asked to do the milking while her dad and brothers were helping other neighbors with their threshing. The girls couldn't lift the machines, so they milked the 30 cows by hand. Louise thinks she was her dad's favorite, as he would ask her to go with him walking in the woods and in springtime look for morel mushrooms.
Louise attended high school up to ninth grade when her mother became ill and she was needed at home. In the years following, she got her high school diploma by going to night school. She said her mother insisted that the house be kept spic and span clean. Louise and her sisters were also often called upon to help a relative or neighbor for several weeks after a new baby was born. On Saturdays, her brothers invited the neighboring Bonlender brothers to their house to watch wrestling on TV. Her husband-to-be, Joe Bonlender, was one of them.
Read more about Louise Bonlender's days on the farm in the spring edition of Cedar Community's Live More magazine by clicking HERE.