Washington County, WI – My name is Alayna Lambrecht, and I am 14 years old. I am a member of the Kewaskum FFA. For the past four years, I have shown market hogs at the Washington County Fair, and this year I showed a market steer along with my market hogs.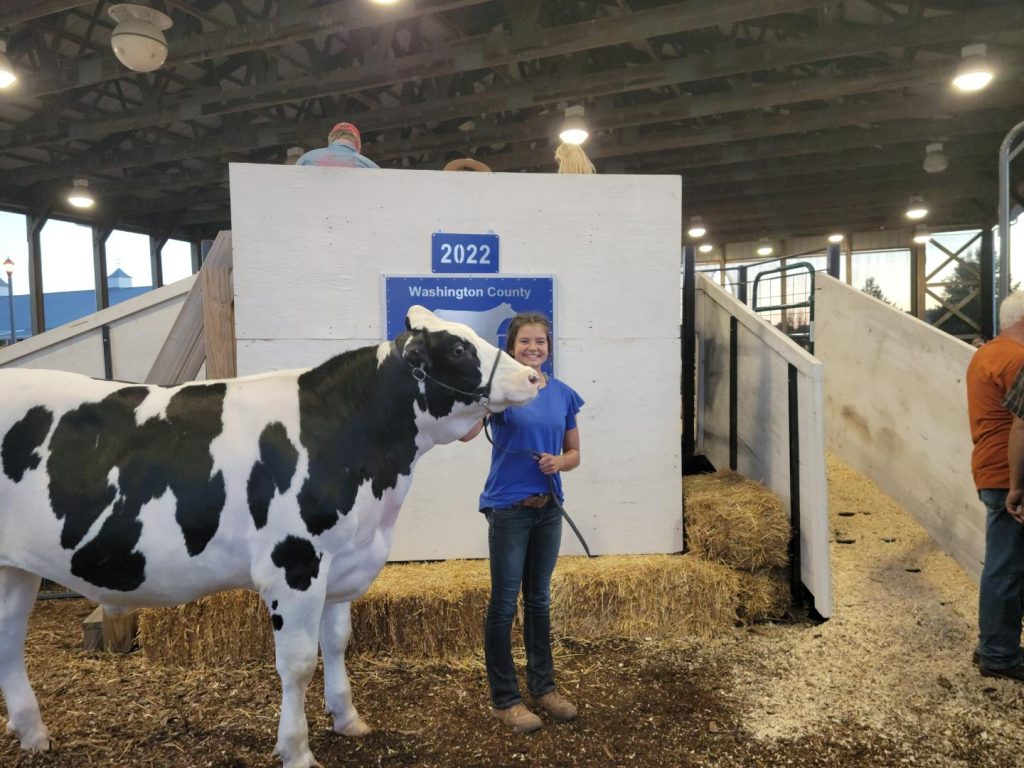 I would like to thank the special people at Wilkes Plumbing for purchasing my 1,460-pound market steer for $3.75 a pound, and Adell Cooperative for purchasing my 269-pound market hog for $6.50 a pound.
Click HERE to SUBSCRIBE to FREE local news at

Alayna Lambrecht; submitted photo
I also want to thank West Bend Elevator and Lallemand Animal Nutrition for bidding on my various market animals.
It means a lot to me to see local businesses supporting exhibitors at the Washington County Fair. I am so grateful to have these opportunities in which I get to learn new things and meet new people.
It was an amazing record-breaking auction this year.

Click HERE to see the final bid totals.
I will be using my profits to help pay for next year's animals as well as contributing to my college fund.
Thank you all buyers that attended the 2022 Junior Livestock Auction and I hope to see you next year.