Local Author Holly Quinn Book Launch Party | By Samantha Sali
June 12, 2019 – Hartford, WI – The Jack Russell Memorial Library in Hartford hosted a Book Launch Party this week to meet local author Holly Quinn and release her newest novel, A Crafter Hooks a Killer.
Fans lined up outside the library's Community Room waiting to meet Quinn, get their book signed, and pose for a event-themed "mugshot."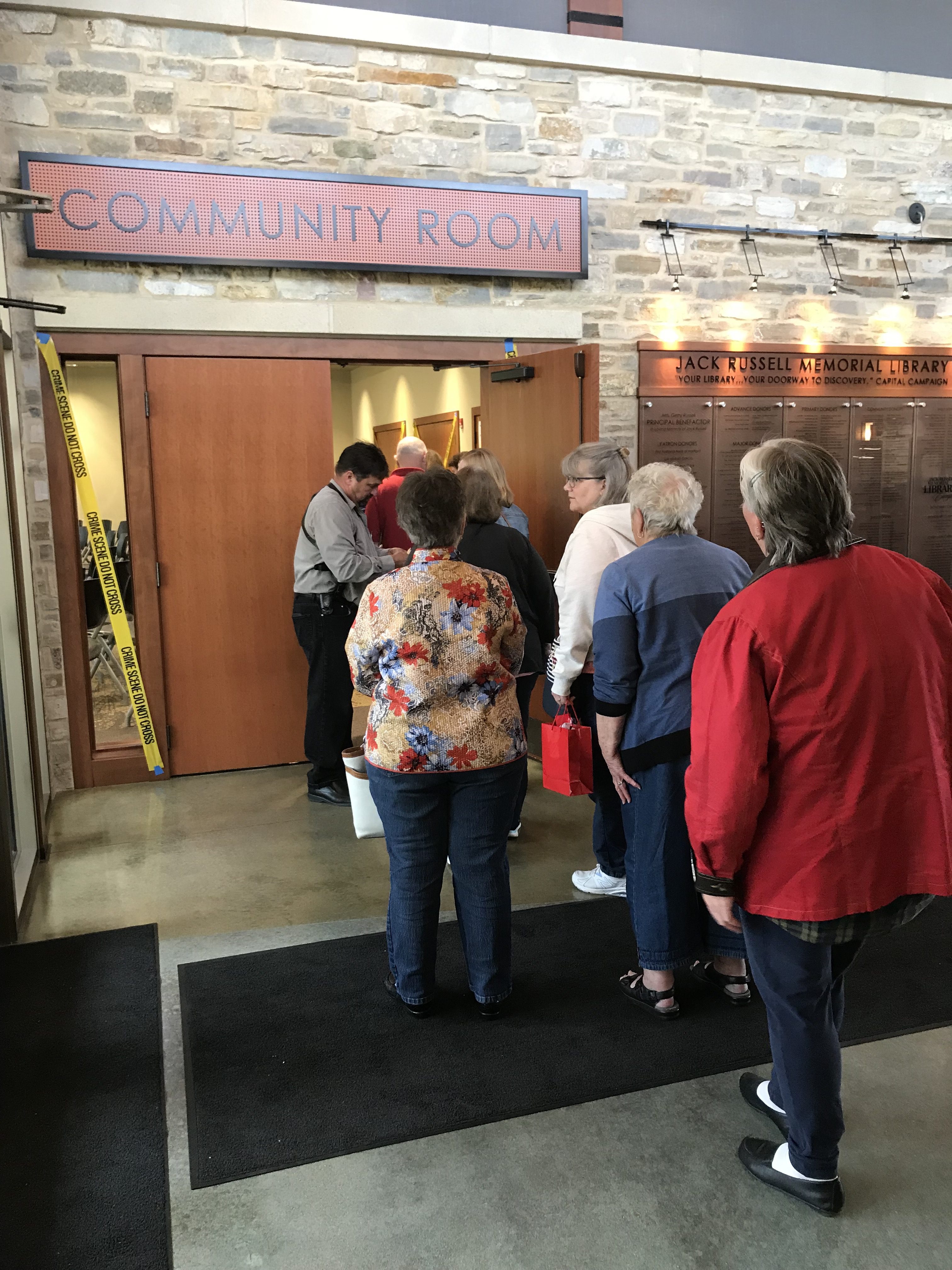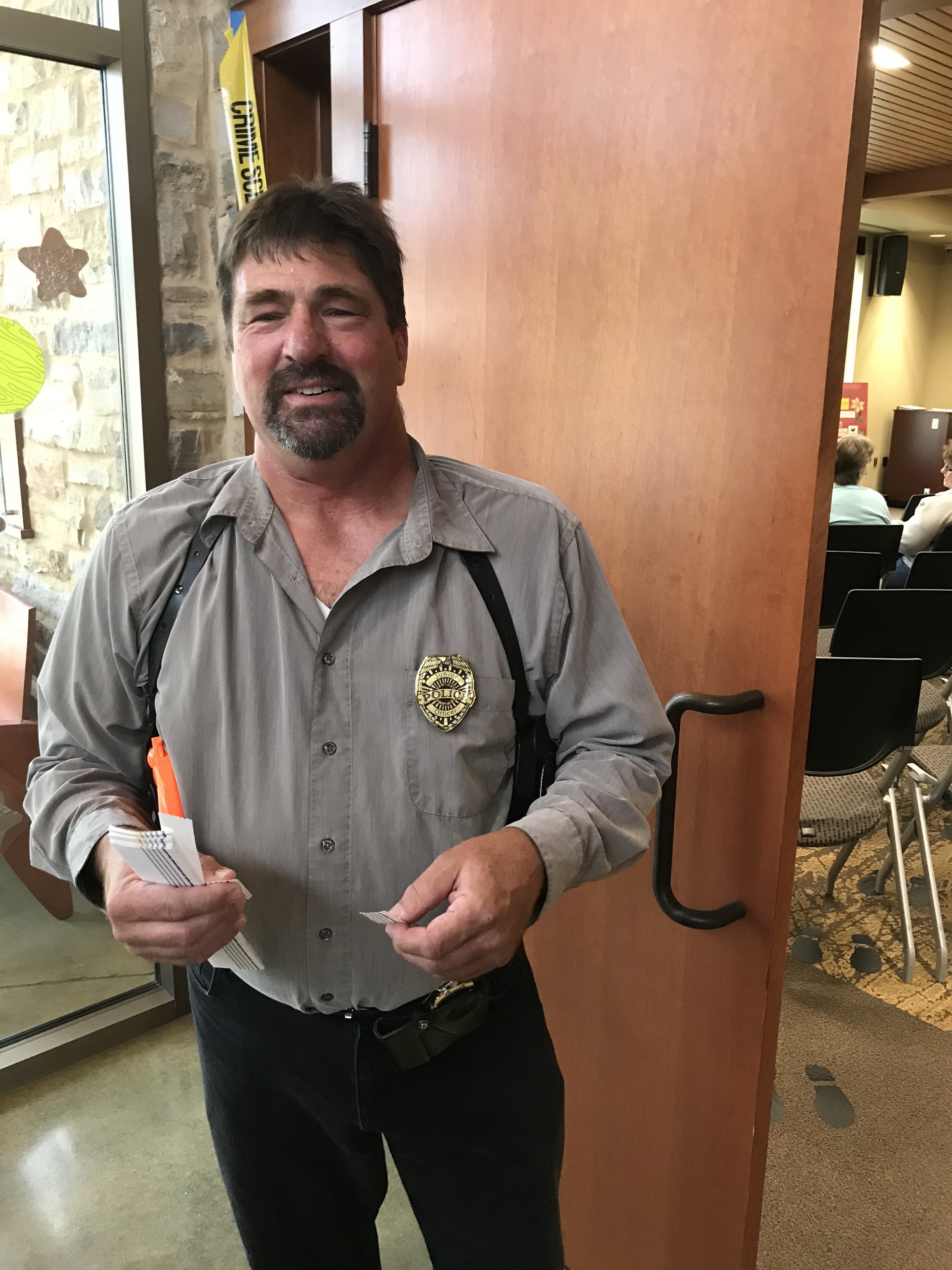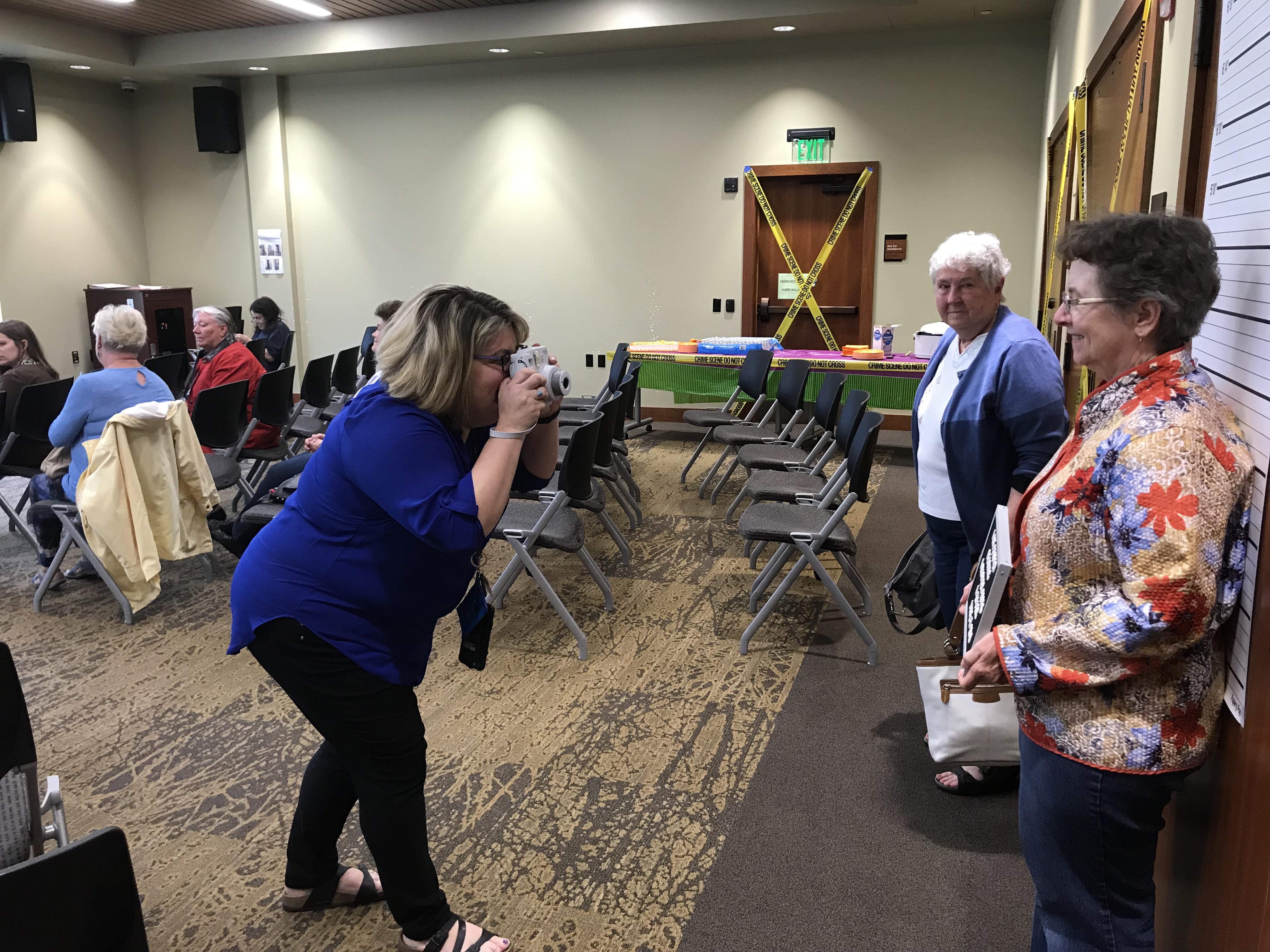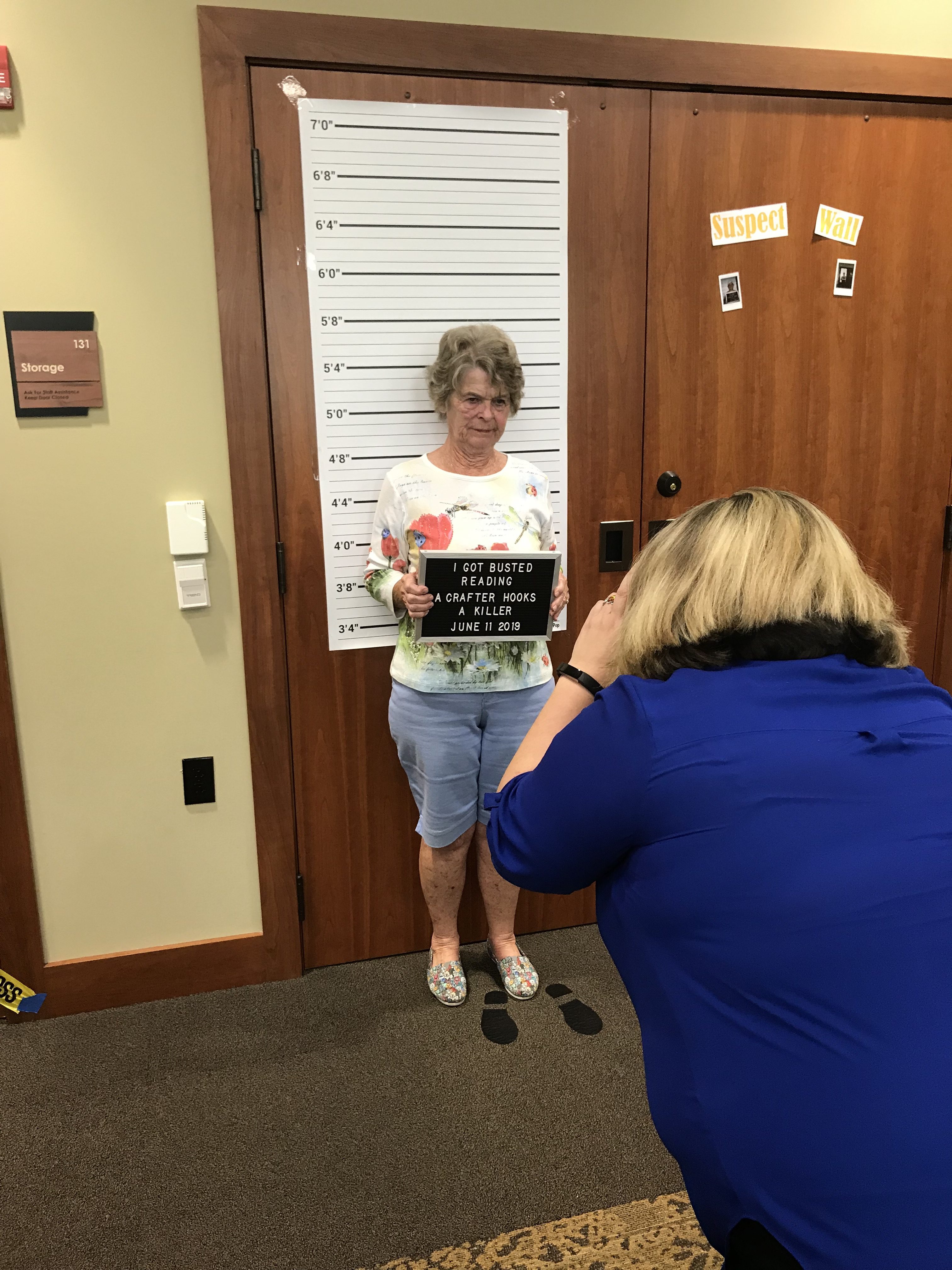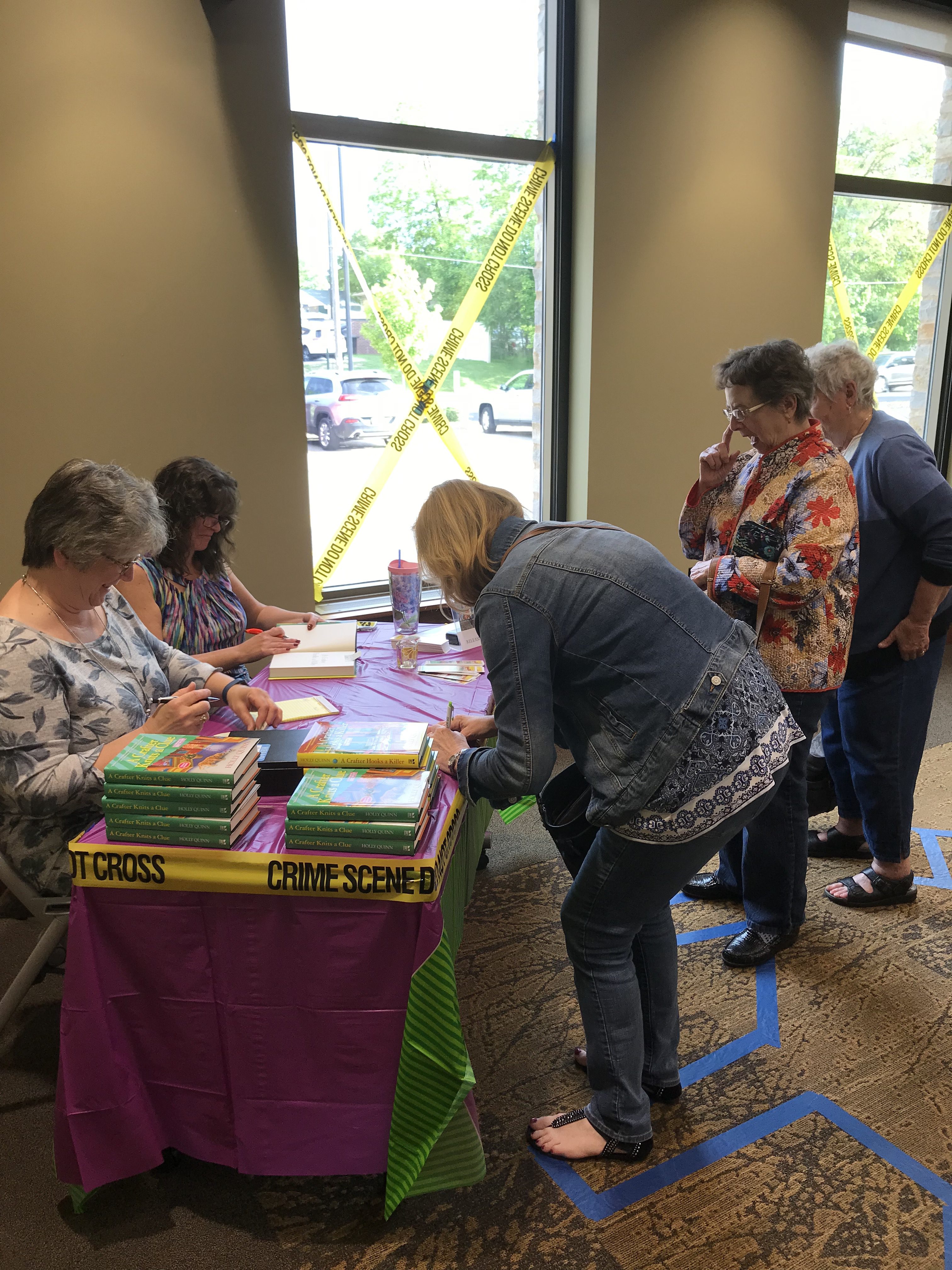 Inside, Quinn welcomed guests at her author's table and after posing for a photo, gave a shout-out to the woman who sat next to her. "Patty leads the Jack Russell Memorial Library book club, she's amazing! A big thumbs up," Quinn said.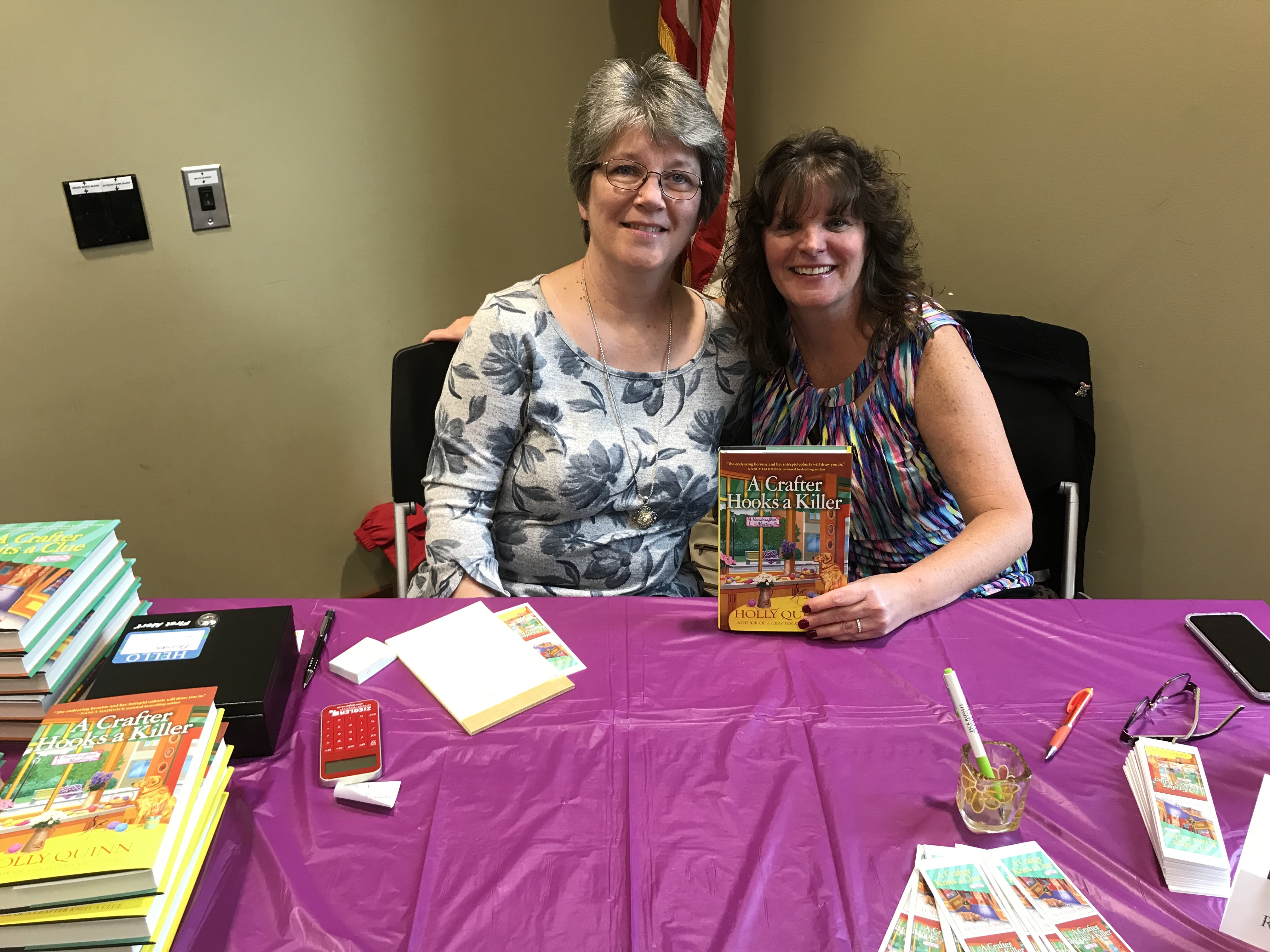 Quinn's new book is the second of three in her Handcrafted Mystery Series. "The series follows a gal named Sammy Kane who owns a Craft Store and finds herself deeply involved in mysteries," Quinn said. "You could call it Nancy Drew for adults, or Hallmark Movies and Mysteries; it's very vanilla. So, if you like cozy towns and mystery without the gore this series is for you. Most like to read the series in order but you don't necessarily have to."