April 26, 2021 – Lois "Dolly" J. Pederson (nee McGee) was born at home in Alma, WI to Merle and Esther (nee ) McGee. She attended Hartford Union High School Class of 1952. On October 1, 1955 she married Odin "Buddy" Pederson in the Pederson's family church in the Town of Brunswick, (Eau Claire), WI.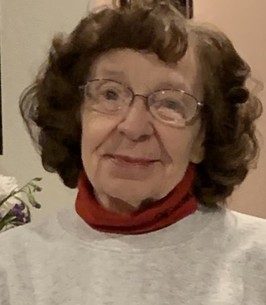 Lois was a member of the VFW Auxiliary Post 7037 in Waubeka and American Legion Auxiliary Unit 470 in Saukville. Dolly enjoyed reading, in the past she did camping and boating with her husband Buddy.
Dolly is survived by her daughter Jeanne (Jerry) Lorenz, grandchildren Erin, Melissa, Dustin and Josie Lorenz, sisters Maxine Schwinn and Judy (Roger) Harms, sister-in-law Diane McGee, nieces, nephews, cousins other relatives and friends. She was preceded in death by her parents, husband Odin "Buddy", brothers Roger, Kenneth and Gary, sister Sharon, brother-in-law Ray Schwinn.


Funeral Services for Lois will be held on Saturday, May 1 at 11:30 a.m. at the Phillip Funeral Home Chapel (1420 ) W. Paradise Dr West Bend. Visitation will be from 10 a.m. until 11:15 a.m. Final place of rest will at Washington County Memorial Park.