Longstanding family tradition of basketball camp comes to an end for the Riehl family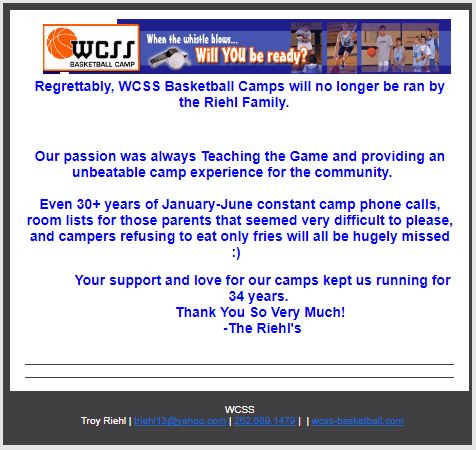 Oct. 11, 2017 – Washington Co., WI – After 34 years the Riehl family is announcing it is stepping away from the WCSS Basketball Camps.
The camps were started by Rick Riehl in 1984. Over the years thousands of young athletes participated in the camps held at Concordia University.
The email above was sent today.
I have calls out to Troy Riehl and administrators at Concordia University. For more information.
Rick Riehl died two years ago after battling Creutzfeldt-Jakob Disease. He was 67.