October 31, 2021 – West Bend, WI – Sarah Malchow, vice president of development at Cedar Community in West Bend, has been named among the Association of Fundraising Professionals Southeastern Wisconsin 2021 National Philanthropy Day awards recipients—receiving the Scott M. Cutlip Professional Fundraiser Award.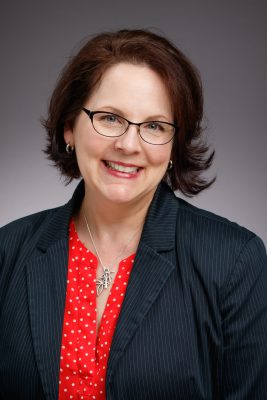 The award honors a fundraising executive in Southeastern Wisconsin who has distinguished themselves professionally—exhibiting a proven track record of continued fundraising success, possessing a strong reputation as an ethical and respected fundraiser, exercising excellent stewardship of donor dollars, and demonstrating volunteer participation for the profession and the community.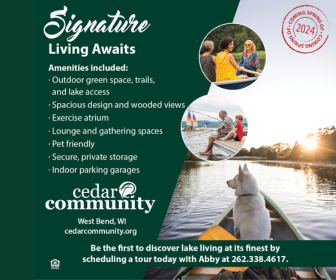 Malchow is the executive leader of the marketing, sales, fundraising, and volunteer engagement teams of Cedar Community. She has an extensive background in strategic and relationship-based fundraising practices, grant writing, donor stewardship, and campaign development. "Sarah has a unique gift of building trust through kindness, genuine thoughtfulness, and her dedication to the mission, vision, and values of Cedar Community," says Nicole Pretre, CEO of Cedar Community.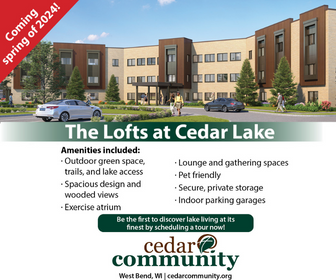 Sarah has demonstrated continual advancement and commitment to professional development throughout her career—building upon her experience, knowledge, and fundraising success. In 2020, Sarah completed the rigorous requirements through education, experience, performance, and examination and was named a Certified Fund Raising Executive (CFRE).
"What a humbling and deeply appreciated honor! To be recognized by my peers at the Association of Fundraising Professionals—Southeast Wisconsin is truly a gift. Heartfelt thanks to AFP, the mentors who have graciously shared their time and expertise, and the selfless donors who make our work possible," says Sarah.