March 4, 2019 – West Bend, WI – The man accused of robbing Chase Bank, 801 W. Washington Street, in West Bend on Jan. 7, 2019 will appeared in Washington County Circuit Court this week.
Andrew J. Smith was taken into custody by West Bend Police on Jan. 17 he will appear before Judge James Pouros on March 6, 2019.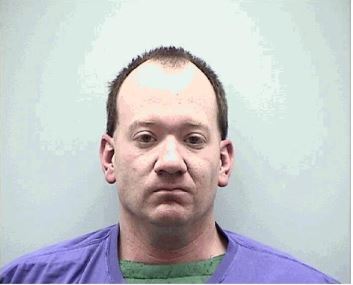 According to Washington County Court Group File for Andrew J Smith, 32, the District Attorney has requested three weeks to file a formal complaint for Robbery of a Financial Institution.
A bond hearing was held on Jan. 18, 2019 at which time a $10,000 cash bond was established.
Another condition of the bond is that there be no contact with J.P. Morgan Chase bank in Washington County.
As of Monday, Jan. 28, CCAP information does not indicate bond has been posted however a call to Washington County Jail confirms "currently he is not here."
Andrew J. Smith is scheduled to appear before Washington County Circuit Judge James Pouros at 8:15 a.m. on March 6.
Below is the notice from the Jan. 18 bond hearing.
01-18-2019          Bail/bond hearing for Smith, Andrew J   Pouros, James G.             Lopez, Katherine M.
Additional text:
Def appears in custody & w/Atty Wilfred P. de Junco. Atty Mandy A. Schepper for State. Clerk: EZ. Court finds probable cause that a felony has been committed by the defendant of 943.87-Robbery of Financial Institution. Court will destroy the police reports. State request $10,000.00 cash bond and three weeks to file complaint, counsel request lower cash bond. Court orders $10,000.00 cash bond. Hearing on 03-06-2019 at 08:15 am.
More information will be posted as further details become available.