January 15, 2020 – West Bend, WI – American Companies in West Bend has added another member to the team; Office Administrator, Marie Kohler.
Kohler grew up in the West Bend/Slinger area and graduated Slinger High School in 2006.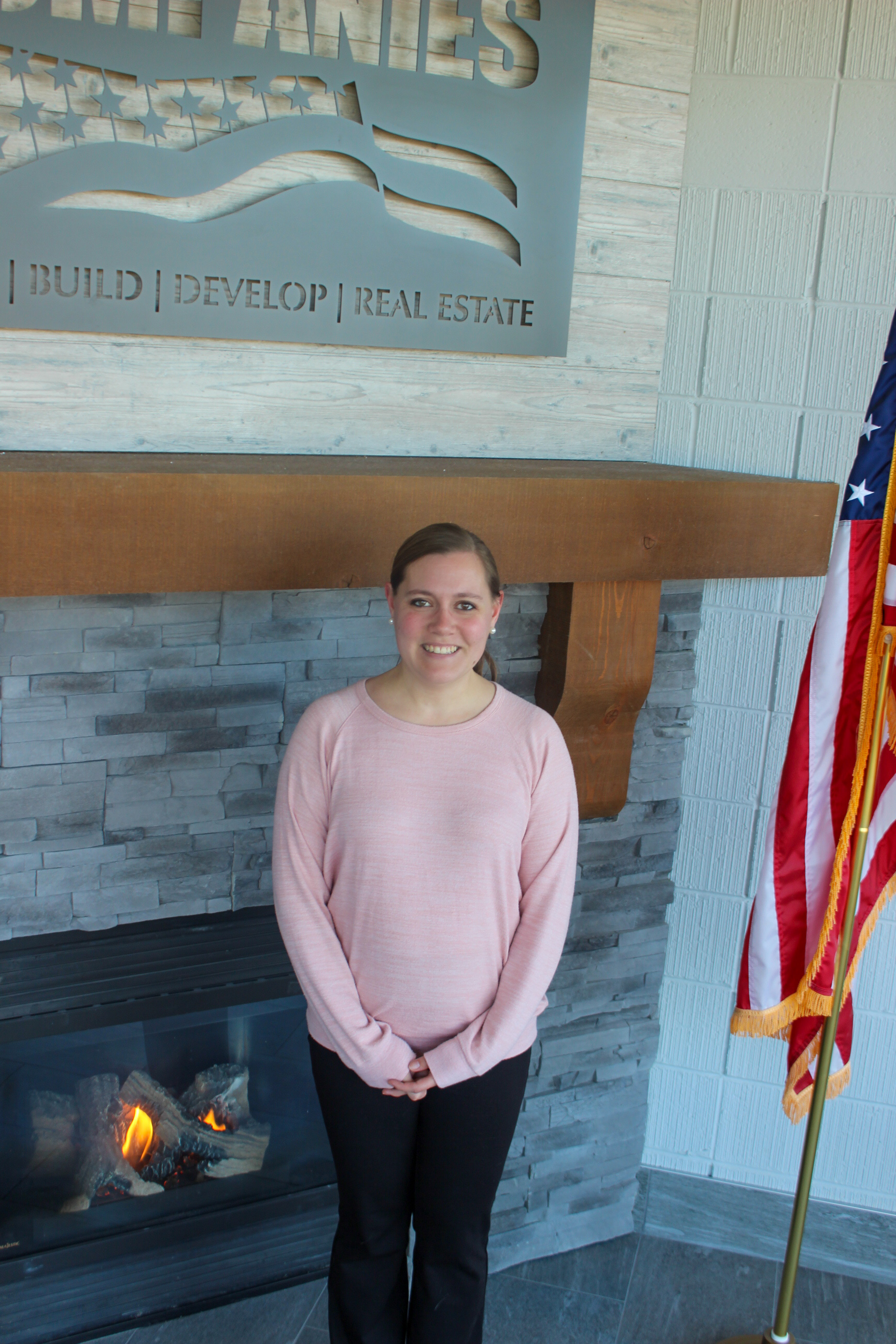 From there Kohler attended Moraine Park Technical College and earned an Associate Degree in Early Childhood Education. She loves working with children and worked in childcare seven years as a teacher. During her time in childcare she helped run a 4K program that worked with the Slinger schools.
After teaching, Kohler worked in the medical field and then at Community Memorial as a secretary. She joins the American Companies team looking for something new and exciting and appreciates her new commute as she lives in West Bend with her husband, twins, and dog.
Outside of work, Kohler enjoys reading, tent camping with her family, hiking, crafting and kayaking. She also finds relaxation in helping her husband with the garden and is currently working on learning more about gardening with herbs and flowers.
"I'm excited to be a part of this growing company and team and want to help amplify their core beliefs to build relationships with customers," said Kohler.
Together, American Companies are a full-service Commercial Design / Build / Develop / Real Estate firm which includes American Construction Services (ACS), American Architectural Group (AAG) and American Commercial Real Estate (ACRE). Since 1980, ACS and AAG have built a solid reputation through their expertise in construction management, architectural design and structural engineering. ACRE was added in 2018 to round out their portfolio by offering property sales, leasing management and investment services.
American Companies are based in West Bend, WI and serves the northern Midwest states. They specialize in commercial and industrial buildings including hospitality, medical, retail and multi-family facilities.
At American Companies, "Our job is to allow you to do yours."