Official ground breaking today for Fleet Farm's new West Bend Store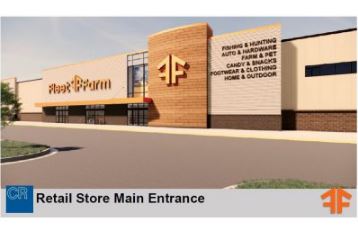 Nov. 12, 2018 – West Bend, WI – It's going to be three weeks into construction with more than a dozen dirt movers on site but Fleet Farm will make it official.
Here's a bit of a look behind the scenes regarding communication to media from Fleet Farm.
Below is the notification regarding the groundbreaking ceremony slated for Tuesday, Nov. 12.
WashingtonCountyInsider.com will broadcast the groundbreaking live starting prior to 3:30 p.m.

What:  On Nov. 12, 2018, Fleet Farm will break ground for its new 190,000 square-foot store in West Bend.  The new West Bend Fleet Farm is expected to open in the Fall of 2019 at the southeast corner of Highway 33 and County Road Z and employ more than 200 people when it opens. This store will replace the existing store located at 1637 W. Washington Street.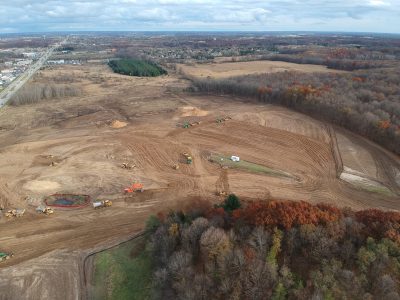 Who:  – Derick Prelle, President and Chief Executive Officer, Fleet Farm
– Tom Carrico, Vice President of Real Estate and Construction, Fleet Farm
– Kraig Sadownikow, Mayor, City of West Bend
– Craig Farrell, Executive Director, West Bend Area Chamber
When:             Monday, Nov. 12, 2018 3:30-4:30 p.m.
Where:            The site of the new West Bend Fleet Farm
Southeast corner of Highway 33 and County Road Z
Visuals:  – Official groundbreaking with hard hats and shovels
– Sneak peek of the new store plans
– Remarks by Fleet Farm executives and local officials
One of the questions I plan on asking is whether there will be an entrance/exit onto CTH Z. The aerial view from week No. 2 construction shows an area carved out close to CTH Z.
If you have any other thoughts on questions feel free to submit and those will be asked while officials are at the groundbreaking.