April 12, 2019 – Hartford, WI – The Medical Center Foundation of Hartford (MCF) hosted its Annual Dinner this week.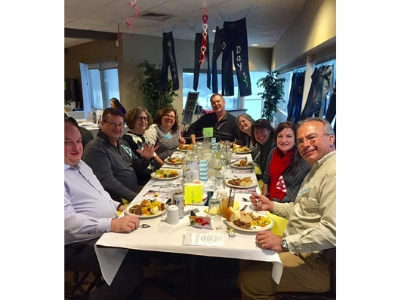 There were 115 people in attendance. The event was at the Hartford Golf Club and guests included including former Wisconsin Governor Martin J. Schreiber who shared his journey of being a caregiver to his wife who has Alzheimer's.
The President's Award, MCF's highest honor, was given to Wendy Smith and Jason Wix, owners of Faith and Giggles. "They have just done so much for us and the community," said Deb Holtan, Executive Director of MCF. "They are very supportive and have hosted events like the Denim Paint Night, sent out emails, and we couldn't have done all of this without them."
The denim painted on Denim Day Paint Night was on display at the event. Denim Day Paint Night is a fundraising event for the education of SANE nurses (Sexual Assault Nurse Examiner) at Hartford Aurora and Froedtert West Bend.
"It's very powerful and moving," said Holtan. "We actually have people who want to buy the jeans and we take a few pairs and stretch them over canvas to make denim art."
The painted blue jeans are hanging in Downtown Hartford. "When they are seen, people in the community are reminded or encouraged to give donations to or support a victim of sexual assault or domestic violence," said Holtan.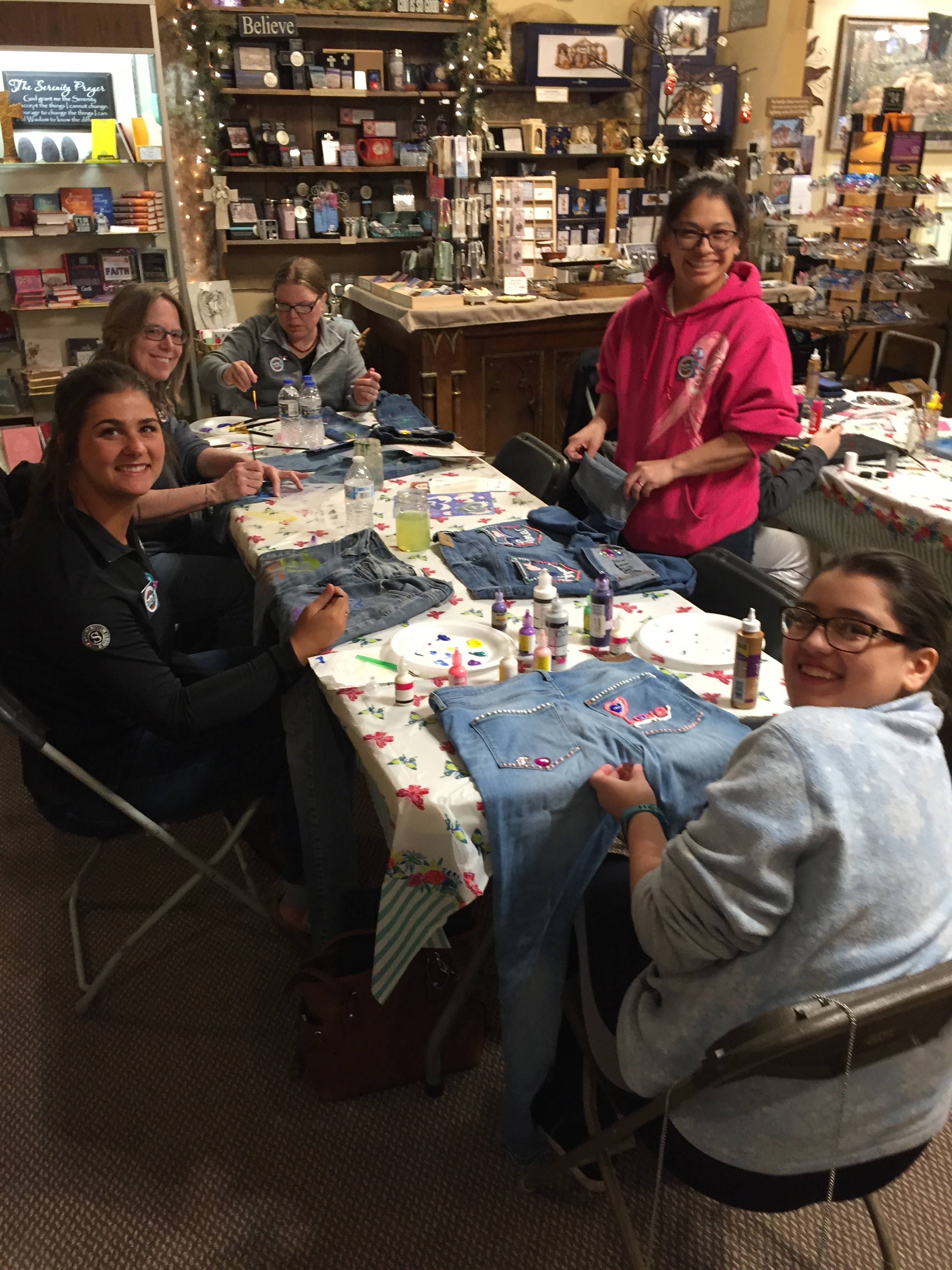 Friends Inc., Washington County's resource for domestic violence and sexual assault, is leading Denim Day in West Bend and Holtan hopes Denim Day can continue to grow in Washington County. "We are just trying to get more people involved and to realize the need for support," she said.
The official Denim Day campaign is Wednesday, April 24. Read what motivated the fundraising and awareness campaign by clicking HERE.
To make a contribution to the Medical Center Foundation of Hartford and/or SANE Nurse Training, click HERE.
To support Friends Inc., click HERE.
Photos courtesy Deb Holtan