July 29, 2021 – Hartford, WI – MSA Engineering has submitted the final plans to the WI Dept of Natural Resources for approval of the next plan for North Mill Pond wall replacement. prior to the project going out to bids for a fall construction.
Once the final bid is approved by the Common Council, work will begin by redirecting water from the Rubicon River away from that wall followed by the new concrete panels being erected and new fishing and kayak launches getting installed.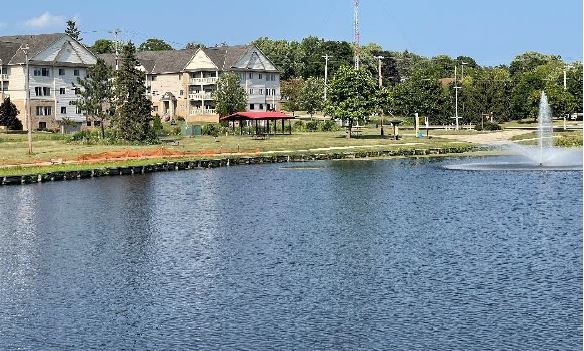 2022 projects in Centennial Park include the burying of electrical lines and preparation of the new parking lot, playgrounds, and multi-purpose bathrooms, storage, and staging building.
The new pedestrian bridge is expected to be put in yet this fall.