Miller/Lauters take 1st win of year in Bass Tourney | By Bryan Miller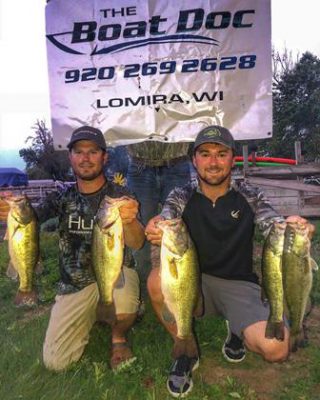 July 5, 2018 – West Bend, WI – The Kettle Moraine Monday Bass Tournaments had its 8th stop of the year on Monday July 2 on Big Cedar Lake.  Mother Nature brought some heat for the day which made for a great night of fishing. Despite busy boat traffic, the League brought in an impressive 12 limits of fish out of the 16 teams.
In 1st place, taking their first wins of the year and topping the scales were Bryan Miller and Tyler Lauters.  Miller and Lauters had a solid bag good enough for 12.09 pounds to take the top spot.  With about a hour to go the team stapled two good fish to seal the win.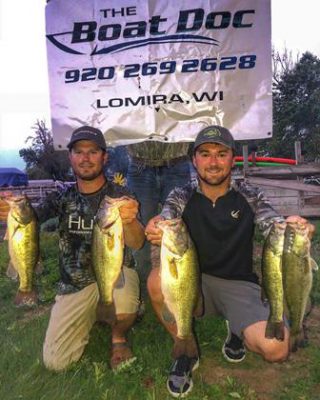 In 2nd place, with one of the most consistent seasons in the league's history, Tom Faucher and Jody Dent once again proved why they're the top team in the league.  Together they had a solid bag of five fish that went 10.93 pounds, giving them the 2nd spot.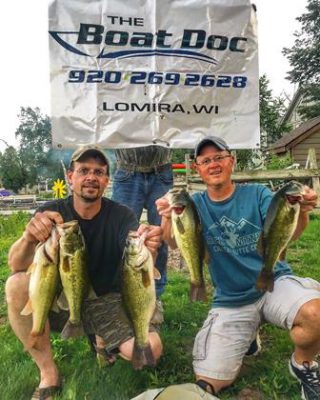 The father and son duo of Ben Wanke and Kevin Wanke brought in a solid 5-fish limit at 10.47 pounds, giving them 3rd place.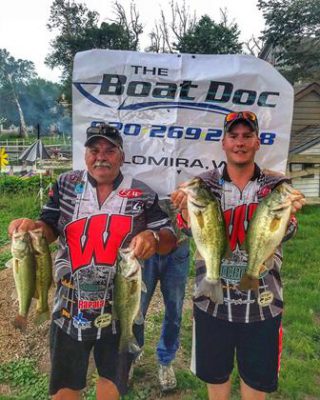 In 4th place were Marv Thiesen and Roger Kutz, another team having a consistent year. Together they brought in a 5-fish limit at 10.38 pounds to take the final money spot.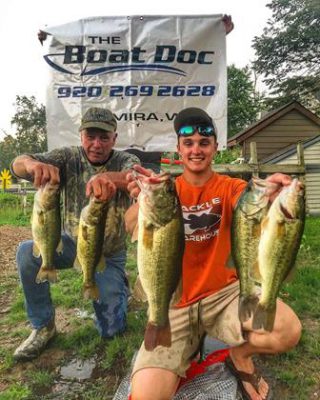 Big Bass Honors for the second week in a row was taken by Logan Kertscher with a solid 3.81 largemouth.
The league is headed off to Long Lake on Monday, July 9, for the 9th stop of the season where the lake is expected to produce plenty of fish.