January 6, 2020 – Slinger, WI – There was a bit of smoke and a minor fire at The Pavilion at Glacier Valley, 1900 American Eagle Drive, on Monday afternoon.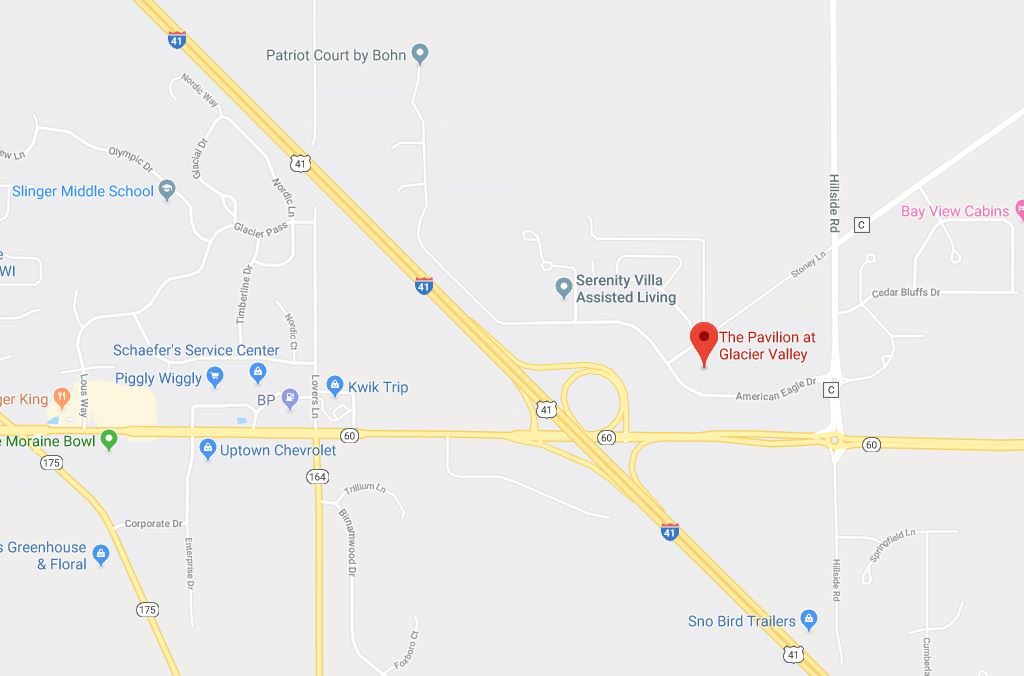 Slinger Police Captain Joshua Gullickson said the initial call came in at 4:20 p.m.
The call was for a sprinkler system activation. "When officers arrived smoke was visible but no flames," said Gullickson. "Slinger Fire Department was dispatched to the scene and the cause of the sprinkler activation was an overheat malfunction of a heating unit in one wing of the facility."
Gullickson said residents were moved to a different part of the building.
No injuries were reported to residents, staff or emergency responders.
The Pavilion is described as "short-term rehabilitation, respite and long-term care."