May 13, 2021 – Slinger, Wi – Mitchell Gregory Billeb, 26, of Slinger was born to eternal life April 30, 2021.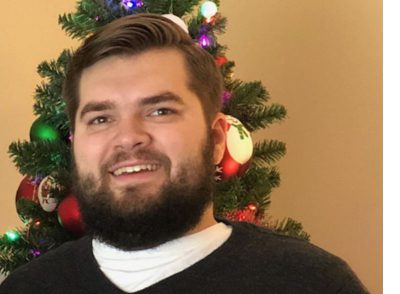 Mitchell grew up in Slinger, WI where he honed his lifelong love of football. He played from first grade all the way through high school.
Mitchell graduated from Slinger High School in 2013. He then went on to play football for UW-Platteville, graduating with a degree in business finance/ accounting in 2017. Mitchell was a warm hearted, kind soul whose positive energy and sense of humor was infectious. He lit up every room he entered and was a blessing to all who knew him.
Other hobbies include playing basketball, working out in the gym, and playing video games with friends.  He aspired to travel, visiting many places already. He was training to run in his first 5K this summer. Mitchell lived everyday trying to be the best version of himself always putting good into the world.
Mitchell is survived by his mother Louise and Tom Rosche and his father Vince Billeb and Cathy LeRose, sister Sarah Billeb, grandparents Bob and Pat Lenz, Jim and Colleen Sarnowski, and Greg and Betty Billeb. Aunts and Uncles, Nick and Jayne Lenz, Matt Lenz, Mike and Margie Burkwald, Mark and Laura Billeb. Cousins, Andrew Lenz, Emma Lenz, Matt and Angela Burkwald, Michele Burkwald, Eva Billeb. Second Cousin, Colton Burkwald. Also, many extended family members and friends.
A Celebration of Life will be Saturday, May 22, 2021 at Fireman's Park Upper in Slinger, WI from 11 a.m. – 4 p.m.  Lunch will be served from noon – 2 p.m.
In lieu of flowers donations to Slinger High School/Football. Attn: Bill Jacklin