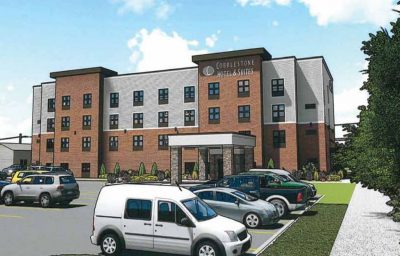 June 24, 2017 – Hartford, WI – Here's an early look at some of the drawings that will be reviewed during Monday's Plan Commission meeting in Hartford as officials review a proposal for a new 60-room Cobblestone Hotel & Suites.
The four-story hotel will be at 110 E. Sumner Street (Highway 60) and will feature a restaurant, bar, outdoor dining, exercise room and pool. Details on the site plan are below.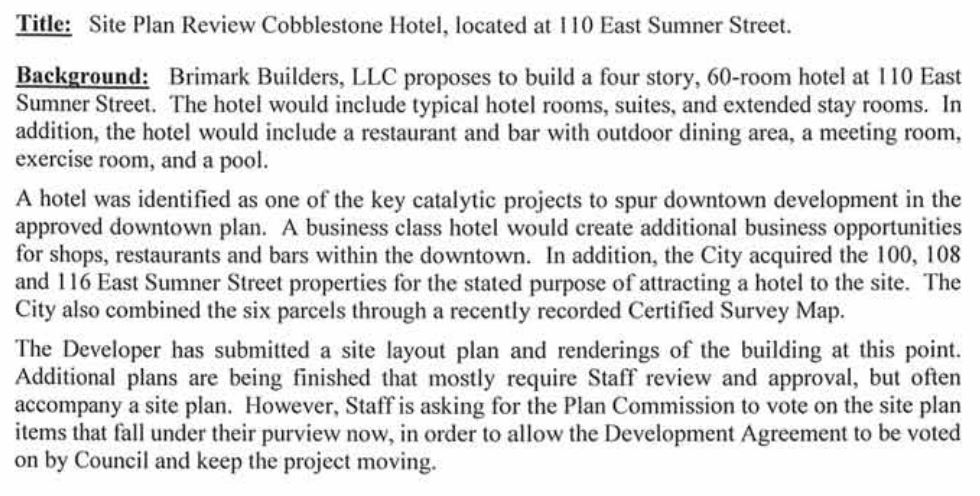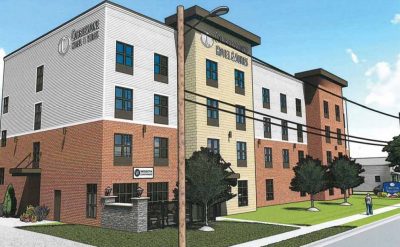 Earlier this year the city of Hartford bought three adjacent parcels specifically so it could have a large enough area to develop a hotel. Part of the development agreement is Bismark Builders, LLC will buy the combined parcel at 110 Sumner Street for $600,000 and then within five days of closing the city will reimburse it $599,999.
Monday's meeting gets underway at 5:30 p.m. in the council chambers at Hartford City Hall.