Moving weekend for Truck Outfitters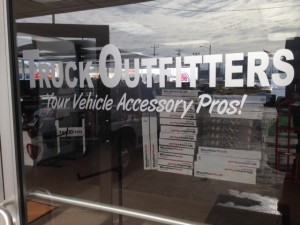 Truck Outfitters is moving this weekend one storefront to the north at 1325 S. Main St. in West Bend, formerly home to Verlo Mattress.
Douglas Geracie owns the vehicle accessory store, 1347 S. Main St. He's been considering the space next door ever since Verlo moved out in December 2015. "It's a little bigger than what we have for a showroom and it's going to put us closer to the road, because right now we're kinda sitting back a bit," Geracie said. "We'll still keep our place next door for storage and installs."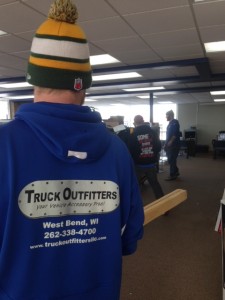 Geracie said he'll be open in the new location on Monday.
Truck Outfitters has been in business since 1996, it employs six people and is open six days a week. On a history note, prior to Verlo the big glass storefront was home to Juan's Mexicali restaurant which opened in April 2008 and was owned by partners Steve and Linda Paykel and Tracy and Jeff Ketter. Juan's was in the former showroom for Consolidated Doors, which moved to the back of the building.