West Bend, WI – The Museum of Wisconsin Art is hosting a free Educator Open House on Saturday, November 19 providing K-12 educators, administrators, student teachers, and school staff free access to the museum between 10 a.m. and 2 p.m.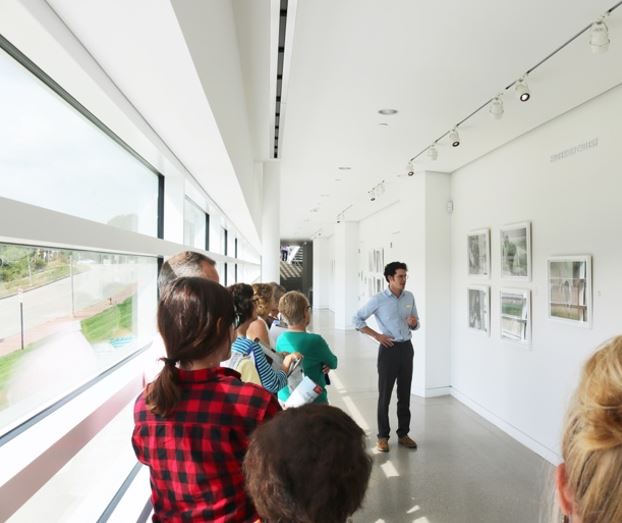 Educators can drop in to learn about the museum's youth tour offerings and classroom resources, participate in art-making projects with exhibiting artist Barbara Manger, and take a guided tour of the exhibition Magic Wilderness: Dreamscapes of the Forest at 11 a.m.
Click HERE to SUBSCRIBE to FREE local news at
"MOWA is thrilled to offer educator's a day of creative inspiration where they can unwind and enjoy programs and activities designed just for them," said MOWA Curator of Youth Education Courtney Hinder.
"While MOWA offers a growing collection of educator resources to help introduce Wisconsin art and artists into the classroom, this day is focused on providing educators an outlet to recharge and enjoy art."
In addition to free access to the museum on November 19, educators will receive a voucher for a complimentary individual annual membership to MOWA providing unlimited visits to the museum for an entire year for one, including free access to art-making programs, artist talks, exhibition openings, and more.
Full details of the event can be found at wisconsinart.org/open-house.
The Museum of Wisconsin Art in West Bend is open Wednesday through Sunday, 9:30–4:00 and closed Thanksgiving, Christmas Eve, Christmas, and New Year's Day.
Museum of Wisconsin Art (MOWA) collects and interprets American art through the lens of a single state. Informed by dynamic initiatives and collaborations, MOWA is an innovative forum for contemporary artists, socially relevant exhibitions, lectures by artists and industry experts, and engaging classes and activities for all ages.