Neighbor kids in West Bend collect donations for Hurricane Harvey | By Barb Nate Gish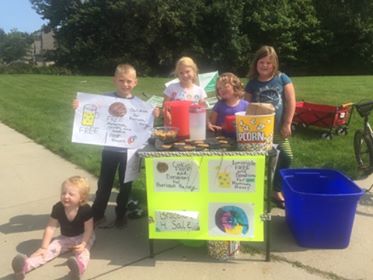 Sept. 2, 2017 – West Bend, WI – Hurricane Harvey fundraiser garnered some recognition on the corner of Schloemer Drive and Abby Road, just east of 18th Avenue in West Bend.
"It's been a huge response," said Barb Nate Gish. "Kids will be out there until the goods are gone. We keep baking and making popcorn. Lemonade and bottled water. Free just accepting donations!"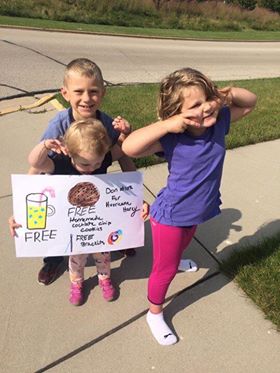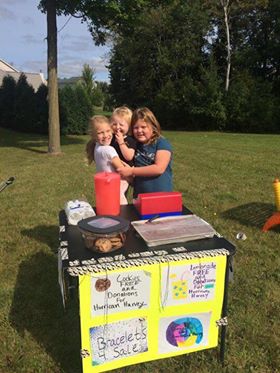 Those with a servants heart include Emberlyn Ahles,7, Kennie Ahles, 4, Brighton Ahles, 2,  Sophie Gish, 9,  and 7-year-old Paxton Gish.
Kids even have homemade dog treats for those on walks. Money will be donated to those affected by Hurricane Harvey in Houston.