New construction for West Bend Medical taking shape
Feb. 4, 2019 – West Bend, WI – The new West Bend Medical at 140 E. Water Street in West Bend is framed up. The 13,125-square-foot building will be located on the northeast corner of Water Street just east of Wisconsin Street (across from the old Dublin's Restaurant).
A groundbreaking was held Oct. 15, 2018. American Construction Services is heading up the project which will soon be home to Dr. Chad Tamez, Dr. Carey Cameron and Dr. Brian Wolter.
"We are excited for the opportunity to bring our brand of healthcare back to the heart of West Bend," said Dr. Chad Tamez.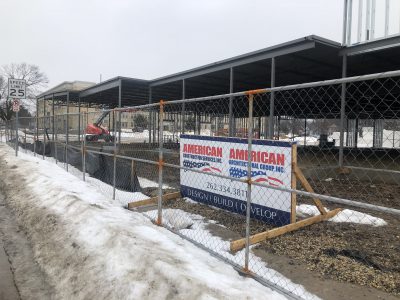 The project is expected to be completed this summer.