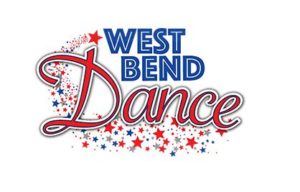 A new program to help promote dance in Washington County is underway. See details below..
West Bend Dance is a competitive dance team set up as a feeder program for local high school dance teams.  The program offers an affordable competitive dance program for middle school youth.
The goal is to help each dancer excel to their fullest potential. The program is designed to introduce participants to the competitive nature that the current high school teams experience.
Our philosophy is that we must develop and work toward increasing the interest in dance as well as forming cohesive ideas, aligning dance styles and commitment to dance at the same level as local high school varsity dance teams. The goal is to support, grow and enhance the sport of dance in the greater West Bend community.
Practices for the team will be held in West Bend at a variety of locations throughout the City.
Try-outs for the West Bend Dance Team will be held on Tuesday September 6, (4-5:30PM) and Friday September 9,  5 PM–? at En Fuego Fitness.  En Fuego Fitness is located at 820 S. Main Street, West Bend.
Participants must attend both days of try outs. The try out routine will be taught on Tuesday and official try outs will be held on Friday.
Those who are selected for the team will be required with a parent to attend a MANDATORY meeting on Tuesday, September 13 at 4PM at En Fuego Fitness located at 820 S. Main Street, West Bend.
Team practices will be Tuesdays from 4-5:30PM at En Fuego Fitness and other dates and times TBD.
More information is available at westbenddance.com
Related