February 6, 2020 – West Bend, WI – The Historic West Bend Theatre, 215 N. Main Street, is starting to take shape.  Theatre seats were installed today and it looks like Kevin and Amy Zimmer stopped in to give them a test run.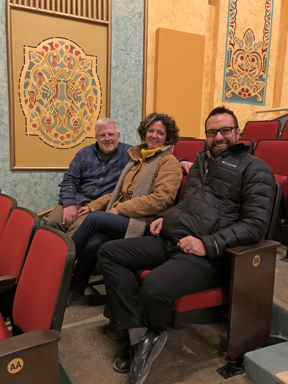 The renovation of the "The Bend," its new brand name, is nearing completion. The old seats were beyond saving, so the HWBT board decided to buy new seats from Irwin Seating Co., a Michigan company that specializes in theatre seating.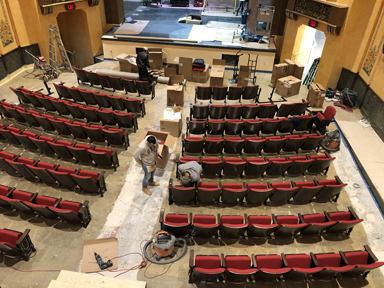 They are being installed this week. Keys for the restored structure will be turned over to the non-profit mid-February.
The grand opening is set for March 14. The Zimmers were early leaders in launching the restoration project.