Authorities on scene of accident southbound Hwy 45 and Hwy 60 off ramp
February 6, 2020 – Jackson, WI – Jackson Police and Washington County Sheriff's Deputies are on scene of an accident southbound Highway 45 at the Highway 60 off ramp.
Authorities are removing the driver at gunpoint. Police have asked motorists to avoid the area as an accident investigation is underway. The off ramp at Highway 60 and southbound Hwy 45 has been closed. That statement was issued around 3:30 p.m. Thursday.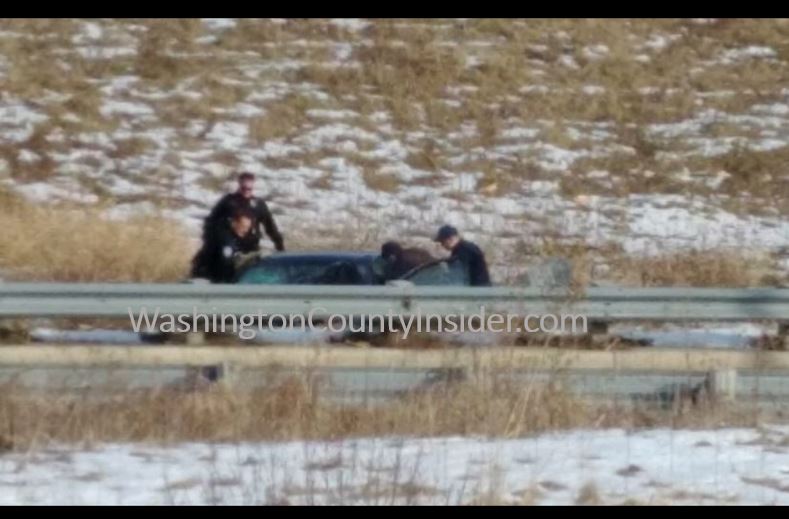 The single-vehicle accident occurred after 2:30 p.m. on Thursday, February 6.
This is a working story. More details will be posted when information becomes available.