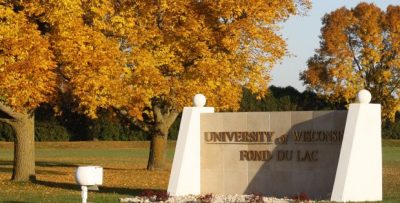 August 9, 2017 – Fond du Lac, WI – A ribbon cutting was held at the UW Fond du Lac campus Wednesday morning for the new student housing facility.
Fond du Lac County Executive Al Buechel says it is a day they have been waiting for a long time.
UW Colleges and UW-Extension Chancellor Cathy Sandeen commented along similar lines.
She says it represents a whole new world giving students the opportunity to live on campus and study there. Students will be moving into the new housing facility at the end of the month.