West Bend man arrested for his 6th OWI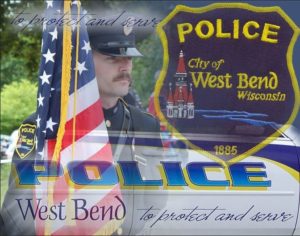 August 9, 2017 – West Bend, WI – West Bend police arrested a 55-year-old man from West Bend early Wednesday morning following a hit and run accident in the 200 block of University Drive. According to police a citizen called at 1:04 a.m. to report a male subject operating an auto had struck a parked vehicle and left the scene on foot.
A West Bend Officer located and identified the driver as a 55-year-old male from West Bend. The male failed the Standard Field Sobriety Tests, PBT'ed .239 and was arrested for 6th Offense Operating an Auto while Intoxicated and Hit and Run.
DISORDERLY CONDUCT 360 N. 18th Ave.
On Tuesday August 8, 2017 at 7:08 p.m., a Starbucks employee reported a male customer was masturbating in the business. West Bend Police identified the actor as a 23-year-old Town of Trenton male. The suspect was arrested for Disorderly Conduct. The male was previously arrested for a similar incident on June 25 2016, at the Starbucks at 443 W. Paradise Drive.