New Yoga Classes in Kewaskum | By Lori Bersch
Feb. 4, 2019 – Kewaskum, WI – So You've Decided You Want to Try Yoga?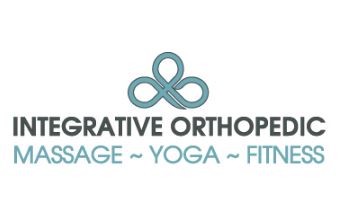 You have your leggings on and your yoga mat in hand, but something is holding you back. Maybe you're confused on where to begin. There are so many different styles of yoga, how do you know which one is right for you? Maybe you are scared that you'll be asked to twist into a pretzel-type pose or stand on your head and you know that your body can't do that. Yoga is about helping people tune into their bodies, not about forcing poses. Maybe you're intimidated at the thought of walking into a yoga studio full of experienced students. These are all perfectly natural feelings to have, in fact each and every yoga student once sat where you are now. Think of starting yoga as a new beginning, the start of a wonderful inner journey, along which you will receive plenty of guidance and support. Yoga is a mind body practice. Having an understanding of exactly what yoga is will lead to a deep appreciation and a strong practice. Our monthly workshops for beginners help get your yoga practice off to a good start. We cover basic yoga styles so you can decide which style is best for you. We teach you a few of the basic yoga terms, beginner poses, and put it all together in a flow. You'll walk away with an understanding of what yoga is (and what it isn't), and how yoga benefits not only the physical body, but also the quality of health and well-being. We offer beginner workshops on the second Saturday of every month.
Choose Your Style
Some styles focus on meditation and relaxation, while other yoga practices are more physical. It's important to find the style(s) that resonates with you. Whatever style you chose, it is very important to learn them the proper way. Having the correct alignment, using props, and learning modifications will give you the full benefits of each posture and reduce your chances of injury. We offer a Gentle Yoga Flow, which is a series of individual yoga postures and Vinyasa (flow), finishing with Shavasana (relaxation). Restorative Yoga
is about slowing down and opening your body through passive stretching, using as little physical effort as possible, for longer periods of time. Our class sizes are small, so we can modify any of our classes to the students in the class for a customized yoga experience. We're always open to introducing new ideas into our program, because we like to have FUN too! Let Your Yoga Dance® is a special event class that begins with breath and body awareness and incorporates yoga and guided dance inspired moves to take you on a journey through the 7 chakras of the body.
Yoga as Part of Your Wellness Plan
Yoga is a valuable tool to integrate into your daily wellness program, helping you discover more efficient movement in the joints, muscles, tendons, ligaments, and fascia. It's an exploration of self, helping people tune into their bodies through control and awareness of breath, increased strength and flexibility, and reduced pain. It's good for your mental health, reduces stress and anxiety, helps clear/focus the mind, and supports quality sleep. Yoga is so diverse that you can literally practice it anywhere; on or off a mat, in a chair or on a floor, in a studio or at home (or on vacation), the possibilities are endless. It truly does become a unique, individualized part of your lifestyle! It doesn't come without dedicated practice or a good support system though. We're dedicated to listening to our students' needs, providing you with educational material, self-care techniques to practice at home, and a variety of massage therapy services to help support your health journey.
Classes Now Open For Enrollment
Our new format starts in February and offers more variety in class styles and days/times; weekdays and Saturdays, mornings and evenings.  We're introducing a monthly membership class pass, packages, and a pay-per-class option. To receive updated information on our program, you can go to our website (www.integrative-orthopedic.com) and join our mailing list, or follow our Facebook page @integrativeorthopedic. Hope to see you on the mat!
Mondays
5:30 pm – Gentle Yoga Flow (60m)
6:45 pm – Gentle Yoga Flow (60m)
Wednesdays
5:30 am – Gentle Yoga Flow (60m)
9 am – Chair Yoga (60m)
Thursdays
5:30 pm – Gentle Yoga Flow (60m)
6:45 pm – Restorative (60m)
Saturdays
9 am – Gentle Yoga Flow (60m)
10:30 am – Restorative (60m)
Yoga Workshop for Beginners
Second Saturday of every month ~ 12 pm – 1:30 pm
Registration required. Fee: $35
Pay-per-class: $15. Packages: 5/$70, 10/$130, 15/$180. Monthly Membership: unlimited $100/mo.
Call or register online at www.integrative-orthopedic.com 
1053 Fond du Lac Ave., Kewaskum  •  262-477-1555