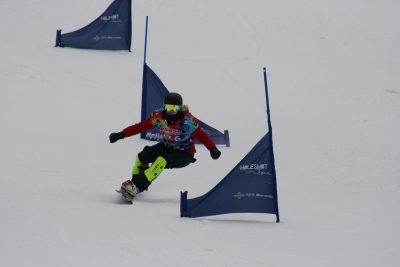 April 3, 2017 – Slinger, WI – The last few days have been long and tiring. Saturday we had a practice day for all events. We got to train on the courses where we would be racing though out the week.
On Sunday, Jayna and I are the only ones that raced. We competed in Slalom
It was a dual course, meaning there were two identical courses set up side by side. We took one run on each with a racer in the other lane to start, however, this was timed so it didn't matter if you beat the person next to you.
After the two runs, Jayna placed second overall. A HUGE CONGRADULATIONS TO HER!
I was not finished. For my age group they take the top eight and put them into brackets for finals. Going into these brackets I was seeded No. 1 based on my times in the qualifying races. I raced the 8th seed first, however, she was a no show and I automatically moved into the final 4. After racing 4 more races, I placed 1st overall!
This national win was a huge stepping stone in my career and I am so happy to have done as well as I have.
I wanted to make a huge shout out to Donek snowboards, attitude sports, and JL Business Interiors. I would also like to thank Dana and Brian Wilson of our Midwest Best Series for backing me and coaching me throughout the season, coach Jayna for being there for me and doing great, and my Dad for coaching me and supporting me all season long.
I am not finished with the racing this week, but I have a few days to rest up a little bit.
Thank you again!