Nominations being accepted for the Responder of the Year Award
Washington Co., WI – In October, the Wisconsin State Assembly will convene to formally recognize and thank a hero from the district for their selfless act(s) of public service.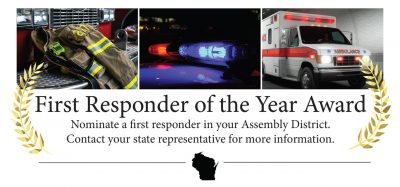 For the next week, our office is accepting nominations for a resident of the 58th Assembly District to be recognized with the First Responder of the Year Award.
Click HERE for the link to nominate a police officer, firefighter, or emergency medical technician.