West Bend, WI – Coming up in May an event by Interfaith Caregivers of Washington County will announce the winners of the Judy Phillips Memorial Influencer in Aging Award. The award, established by Interfaith Caregivers of Washington Co., honors Judy Phillips and her legacy of passionate work for senior citizens. It will recognize those in our community whose work demonstrates creative, impactful and strong advocacy for the senior citizens in our community.
Paula Hader, executive director with Senior Citizens Activities, Inc. is one of the nominees in the Community Impact Category. Senior Citizens Activities, Inc. has also been nominated as an organization.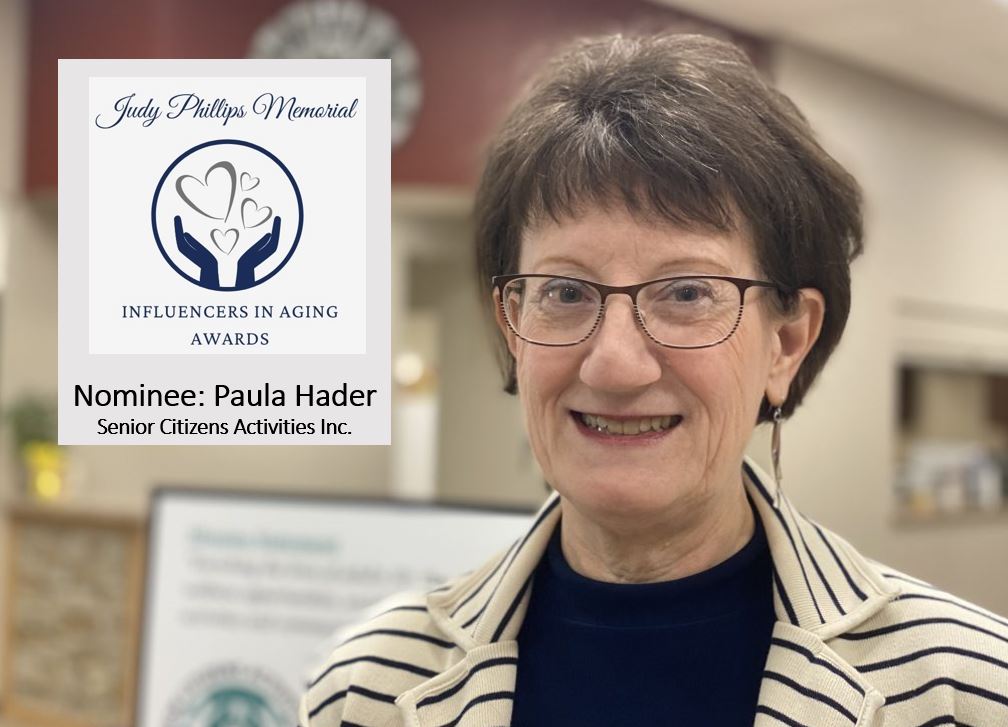 "I'm very progressive on my approach to bring new things in and the seniors are investing in their wellness early so they can stay happy and healthy," said Hader. "We have a level of fitness for everybody and I'm looking for some grant money to help the sedentary people.
Click HERE to SUBSCRIBE to FREE local news at
"We have something for everybody; every level and ability of fitness possible."
Since Hader's arrival in March 2017 the number of seniors coming to the center top 555.
"When I started five years ago, we offered YMCA classes during the week and now we've grown to offering armchair fitness, Ping pong, pickleball, and tennis."
"I just love working here," said Hader. "I work from my heart, and this is my passion. I love empowering people to be the best they can be."
The Judy Phillips Memorial Influencers in Aging Award will be May 24, 2022, at the Maurin Center at Lac Lawrann, West Bend, WI.
Awards will be presented for Creative Expression, Community Impact, and Aging Advocacy.