Obit: Arlene Thiel (Nee Zeitler ), 87, West Bend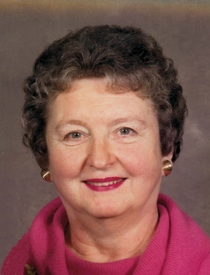 Arlene Thiel (Nee Zeitler ) age 87, passed away peacefully surrounded by family on April 10, 2016 at Cedar Community, West Bend, WI.  She was born to Milton and Clara (Nee Duescher) Zeitler in Kewaunee, WI on April 25, 1928.  She married her husband Earl Thiel in 1950 and together they had five children.
Arlene was an avid knitter and enjoyed making things for her family.  She was known for her cooking and baking and loved to entertain.
Arlene is survived by her children Rebecca Thiel Conde, Cynthia (Keith) Perrault, Mark (Bette) Thiel, Schuyler Thiel, Tamara (David Kao) Thiel; grandchildren, Melissa, Justin, Stephanie, Evan, Derek, Emily and Zoe; 3 great-grandchildren; brother, Jerome Zeitler; nephews, other relatives and friends.
She is preceded in death by her parents, her husband Earl; sister, June Zeitler; son-in-law, Ted Milano Conde and step-mother, Edith Zeitler.
A Funeral Service will be held on Thursday April 14, 2016 at St. Luke Lutheran Church (4860 Arthur Road, Slinger, WI) at 10:00AM with Pastor Matthew Short presiding.  Visitation will be at the church from 9:00AM until the time of service. Interment will be at Union Cemetery, Slinger, WI.
A special thank you to the caring staff at Cedar Community, West Bend, WI.