Obit: Bonita "Bonnie" M. Kuepper, 66, of Slinger. Bonnie and Michael owned Horsch & Miller Plumbing & Heating in Slinger for 36 years.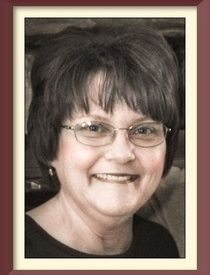 March 28, 2017 – Slinger, WI – Bonita "Bonnie" M. Kuepper lost her battle with cancer on Sunday, March 26, 2017 at the age of 66, surrounded by her beloved family. Bonnie was born on April 19, 1950 in Milwaukee, WI. She was raised by her parents, Ramona (Yenter) and Volkmar Bauer in Milwaukee, Pewaukee Lake, and Richfield, WI. Bonnie graduated from Slinger High School.
Growing up, she enjoyed many wonderful visits to the farm to be with her mother's extended family and beloved grandmother, Pearl.
On February 7, 1970, she married the love of her life, Michael, and they proceeded to start their family, and build a home and business together.
They co-owned Horsch & Miller Plumbing & Heating in Slinger for 36 years. Throughout their marriage, they have been active members of St. Peters church as well as involved members of the community they love.
Bonnie was a dedicated wife and mother, who made a beautiful home for her family through her many talents in the kitchen (everyone knows about Bonnie's Christmas cookies), her gifts in sewing, knitting and crocheting, expert gardening, and artistic skill in painting.
She was always ready to counsel her children, hem a dress, babysit her grandchildren, or proofread a term paper.
She was known for her beautiful penmanship and meticulous gift wrapping skills. When Mike hunted every fall, she made enormous batches of hearty soups, stews and cookies for the hunters to enjoy.
She coordinated many fun camping trips for her family and always made the holidays a special time for her kids. She loved to read, spend time with her family, and have regular breakfasts with a circle of good friends in town. She loved going to St. Pete's Beach in Florida every year in March, to lay in the sun, shop, play cards and relax with friends and family. Since retirement, she and Mike made many road trips to explore different parts of the U.S and visit their three children and their families who live out of state.
Bonnie leaves behind her loving husband of 47 years. Her beloved children: Karrie (Kerry) Harbin, John (Page) Kuepper, and Sara (Jim) Sieveking; six beautiful grandchildren: Lauren, Emma, Samuel, Claire, Evan and Ella; her dear younger sister, Roxanne (John) Akemann; brother-in-law Ralph (Carol) Kuepper; sister-in-law Mary (Terry) Pohland; many aunts, uncles, cousins, nephews and nieces. She will be missed by many friends in their community, especially her longtime close friends Pat Schmidt and Gail Kainz.
She is preceded in death by her parents, in-laws and grandparents.
A Celebration of Life will take place on Saturday, April 1, 2017 at St. Peters Catholic Church (200 E. Washington Street Slinger, WI) from 9:00 am until 11:45 am with a Mass of Christian Burial to take place at noon. Her final resting place will be at St. Peter's (new) Cemetery Columbarium.
Special thanks to Dr. Colin Mooney, Heartland Hospice, Home Instead and her wonderful family and friends who provided meals, many encouragement cards and most importantly, prayers. Our family could not have walked through the last 17 months without you.