Obit: Brooke A. Rumbuc, 19, of Mayville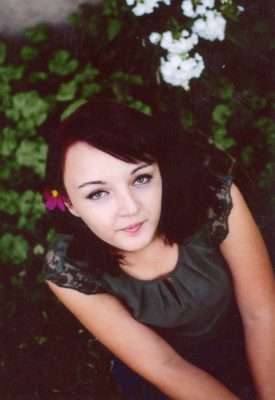 May 21, 2018 – Mayville, WI – Brooke A. Rumbuc, 19, of Mayville, found peace on Saturday, May 19, 2018.
Brooke was born on August 8, 1998, in Milwaukee, the daughter of Scott Rumbuc and Kim Batterman. Brooke was a graduate of Mayville High School and was very proud that she received her diploma and excelled in her CNA course at Agnesian Healthcare as a single mom. She currently held a position at Christian Home and Rehabilitation Center in Waupun. She will be most remembered for the love that she had for her son, Tyler. Brooke worked very hard to provide the best life that she could for him.
Brooke had a passion for painting, poetry, music, flowers, and valued spending time with her family. She was a selfless person, always thinking of others, and had a big heart. People loved her from the very first moment they met her. It didn't take long for people to love Brooke. She looked forward to her grandma Bonnie's menu at family parties as well as time with her aunts, uncles, and cousins. She loved going to the Dodge County Fair, going to the Antique Power Show in Burnette, going to the beach, and frequently loved pit-stops by her grandma Sharon, even if it was for a few minutes. Recently Brooke went on a trip out East and planned going back again, since she loved it so much. She was especially proud that she got her dad to go zip lining with her.
Brooke and Kevin had a strong relationship even though Kevin knew he would only ever be the second most important man in her life after her son, but she had more than enough love to go around. They had their future planned and Brooke knew someday she would take Kevin's last name.
Those Brooke leaves behind to cherish her memory include her son, Tyler; her parents, Scott Rumbuc and Kim (Pedro) Murillo; six siblings, Brittney Marske, AJ Magana, Kade Rumbuc, Moriah Murillo, Thalia Murillo, and Adrian Murillo; paternal grandparents, Preston and Sharon Rumbuc and Jim (Laurie) Williams; maternal grandparents, Dan and Bonnie Sanger; her love of her life, Kevin Grabow; aunts, uncles, relatives and friends.
Brooke was preceded in death by her brother, Jacob Murillo and her grandfather, Roger Batterman.
Private family visitation and services will be held at St. Paul's Lutheran Church in Mayville.
The Myrhum Patten Miller and Kietzer Funeral Homes have been entrusted with Brooke's arrangements.