Obit: Daniel C. Wilderman, 67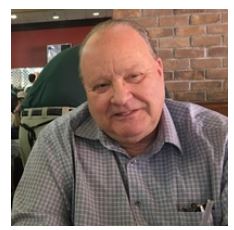 March 28, 2018 – West Bend, WI – Daniel C. Wilderman passed away unexpectedly on March 22, 2018 while in Ft. Myers, FL at the age of 67 years.  He was born on May 21, 1950 to the late Glenn A. and Jane E. (nee Hinn) Wilderman in Fond du Lac.
After graduated from Goodrich High School in Fond du Lac, he attended the University of Wisconsin-Whitewater, earning his BS degree in Secondary Education and Teaching with a passion for history.
Dan's inert wit, contagious humor and gift of conversation made him approachable to all who had the pleasure of knowing him.  He had a successful career in sales while working throughout the Midwest with Brach Candy and Armour Foods.  In 1988, he moved back to Wisconsin when he accepted a position with Klement's Sausage Company.
Dan retired from HDI Housewares in the fall of 2014.
Dan is the loving husband of Linda Koch whom he married on October 13, 2007.
He is the proud father of Emily Wilderman (Luca Ventre) and Sara Wilderman (Craig Hampton), step-father of Nicholas (Ginny) Bodwin, Nathan (Morgan) Bodwin and Kelsey Decker.  He will be greatly missed by 5 grandchildren, his sister Barbara (Derald) Sommers, his twin-brother David Wilderman (Mary Breeyear), father-and-mother-in-law Robert and Helen Koch, brothers-and-sisters-in-law Steven Koch (Mary Nolan), Anne (Tom) Neeb, David Koch (Donata Mormann) and Keith (Sherri) Koch, nieces, nephews, other relatives and friends.
Dan was enjoying his retirement this winter as a "snowbird" in Ft. Myers, spending much of his time with his brother, David.  There are also wonderful memories of numerous vacations with family and friends to Arizona, Florida, California, Germany and Austria.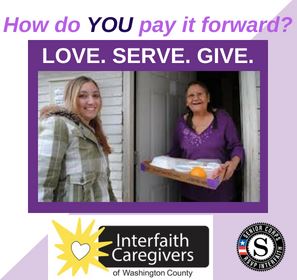 Always a dog at his side, his four-legged companion Sophie will miss him greatly.  Dan enjoyed hosting and cooking for his extended family and could always be found at the grill.  No one could prepare grilled barbecue back ribs like Dan.
The family will greet relatives and friends during a period of visitation at St. Frances Cabrini Catholic Church on Monday, April 2 from 12 noon until 2:45 p.m.  A Mass of Christian Burial will follow at 3 p.m.  Burial will be in Holy Angels Cemetery.
In lieu of flowers, donations can be made in Dan's name to the St. Frances Cabrini Renovation Campaign or the American Heart Association.