Obit: David Korthals, 68, Port Washington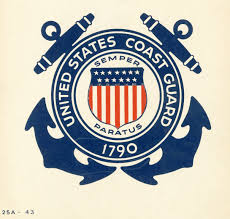 David Korthals, of Port Washington, formerly of Grafton, passed away in the early morning hours of Wednesday, September 07, 2016 at Aurora Medical Center in Grafton. He was 68 years old.
David was born in Milwaukee on December 15, 1947, son of Harvey Korthals and Betty Janssen Korthals. David grew up in Grafton, graduating from Grafton High School in 1966. After high school, he served his country in the US Coast Guard from 1968-1972. His duties took him too many areas of the globe, including the Philippines, Vietnam and Hawaii. After his honorable discharge, he returned to the Grafton area and started his career at Scot Pump in Cedarburg. He retired from Scot Pump after more than 30 years in 2006. David enjoyed playing golf and model railroading.
He is survived by his two brothers Steven Korthals of Franklin and James "Louie" Korthals of Port Washington. He is further survived by two nephews Shawn Metzler and Micah Korthals, other relatives and friends. He is preceded in death by his parents Harvey and Betty.
A time of gathering will take place on Monday, September 12th from 1-2 PM at the Eernisse Funeral Home, 1600 W. Grand Ave, Port Washington. He will be laid to rest next to his dad at Wisconsin Memorial Park, Brookfield.