Obit: Donald F. Karius, 90, of Slinger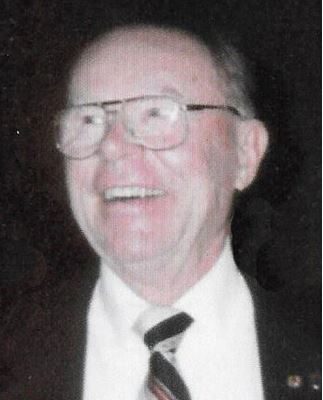 Oct. 31, 2017 – Slinger, WI – Donald F. Karius, 90, passed away on Monday, October 30, 2017.  He was raised in Slinger and graduated from Slinger High School Class of '47.  He served in the US Army during the Korean Conflict and was active in the Slinger VFW Post where he was a former Commander.  Don was the "brat cooker" at the Slinger VFW Brat Fry and Corn Roast.  He was a member of Slinger Advancement Association and St. Peter Parish, where he sang in the choir for over 70 years.  Don loved dancing and playing cards, especially Sheepshead.
He is survived by his children, Susan "Susie", Daniel P. (Margaret), Michael A. "Pudge" (Mary T.), and Henry P. "Hank" Karius; special friend Loretta Laackas; grandchildren, Eric, Sara (Matthew) Schneider, Dana (Benjamin) Trevino, Michael R. and Richard D. Karius; great-grandchildren, Cassie, Ruby, Grace, Noah, Eli and Easton; special cousin, Pat Johnson.  He is further survived by other relatives and many friends.
Don is preceded in death by his parents and sister Florence (Allen) Kohl.
The Mass of Christian Burial will be held on Friday, November 3, 2017 at 6:00 PM at St. Peter Catholic Church (200 E Washington St, Slinger, WI  53086) with Fr. Richard Stoffel presiding.  The Visitation will be held on Friday, November 3rd from 3:00 PM until 5:45 PM.  Private interment will take place at (new) St. Peter Cemetery.